The Londoner Macao Set To Open In 2020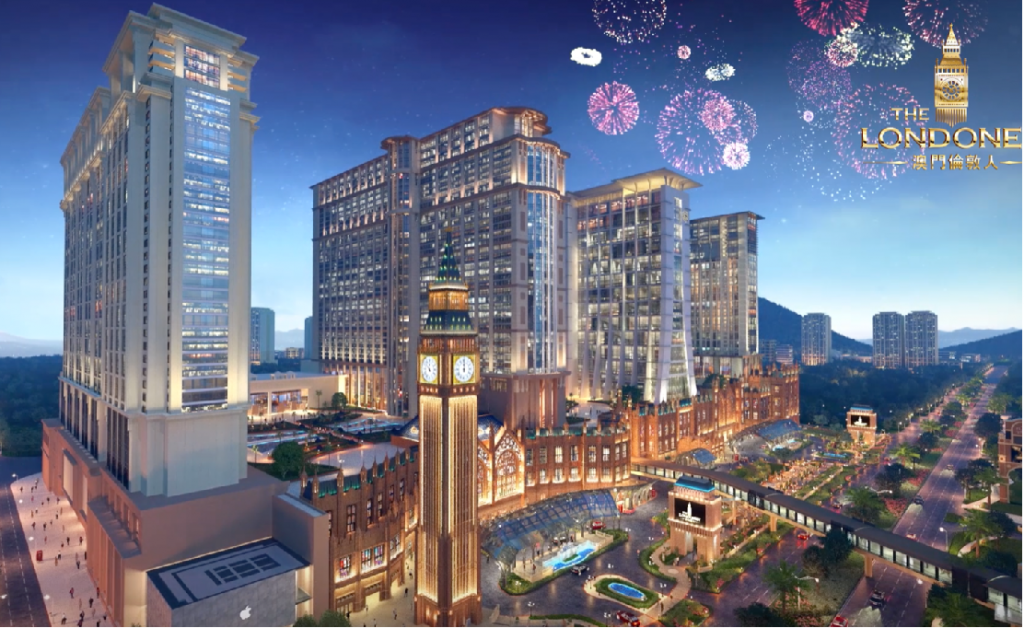 The Londoner Macao, the British-themed reimagining of the company's existing Sands Cotai Central Cotai Strip integrated resort, will open progressively over 2020 and 2021 and will join The Venetian Macao and The Parisian Macao as the Cotai Strip's "must-see" properties.
Exuding classic British luxury, The Londoner Macao will incorporate four world-class hotel brands: the new The Londoner Hotel (previously Holiday Inn Macao Cotai Central), alongside existing properties Conrad Macao, Cotai Central, Sheraton Grand Macao Hotel, Cotai Central and The St. Regis Macao, Cotai Central.
"We could not be more excited about the development of The Londoner Macao," said Las Vegas Sands President and Chief Operating Officer Robert Goldstein. "Sands has invested heavily here because we believe wholeheartedly that Macao's complete arrival as one of the world's greatest tourism and business destinations is just on the horizon. The Venetian and The Parisian have each become "must-see" destinations on the Cotai Strip and we have every confidence that The Londoner will be every bit their equal. The power of these three iconic integrated resorts working in tandem will create a combination of leisure and business tourism amenities unrivalled in Asia and Europe and on par with the success of Las Vegas," he concluded.
The Londoner Macao represents Sands' latest collaboration with David Beckham, who will be working with the interior design team to bring his vision and style to the very exclusive top floor suites at The Londoner Hotel, representing his first foray into this design field.
The Londoner Macao will feature authentic recreations of classic British landmarks, with an exterior facade modelled on the world-famous Palace of Westminster and Houses of Parliament, complete with 96-metre Elizabeth Tower and iconic clock face.
When fully completed, the integrated resort will also offer a new 6,000 seat arena versatile enough to accommodate everything from live entertainment to popular sporting events and conferences.
"The Londoner Macao, with its world-class luxury suites, new dining and spectacular entertainment, will offer guests and visitors alike another reason to visit Macao. The launch marks yet another milestone in the company's efforts to support Macao's development as a world centre of tourism and leisure and it also shows that Sands is fully committed to supporting Macao's vision as a leader in the Guangdong-Hong Kong-Macao Greater Bay Area" said Dr. Wilfred Wong, President of Sands China.
No tags for this post.