Maryland Casino Employee Charged for Allegedly Cashing in Counterfeit Vouchers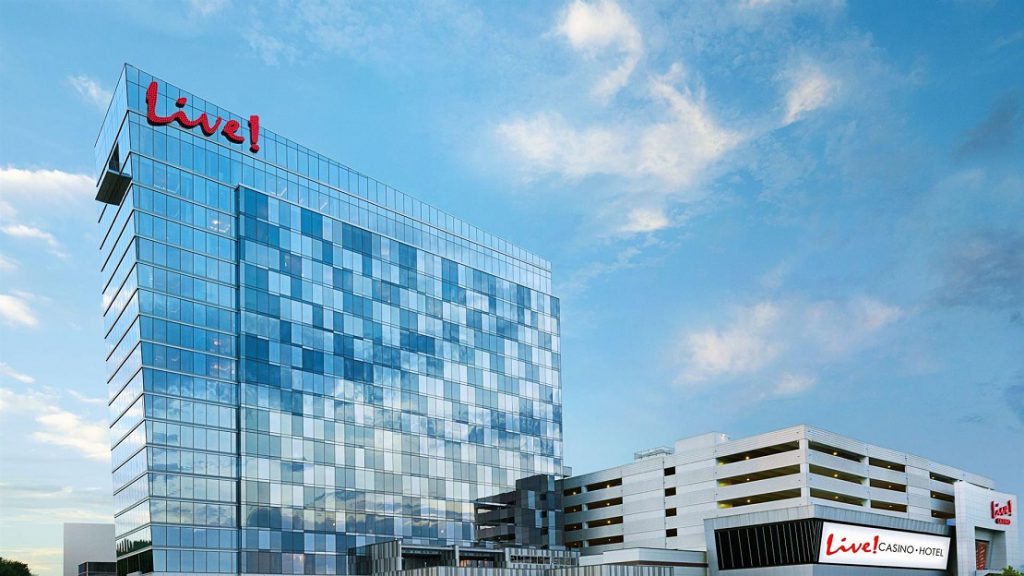 A Live! Casino and Hotel worker was charged for allegedly printing five fake casino vouchers and cashing them in at the Hanover Maryland venue for $14,500, according to news reports.

Anne Arundel County police said Ronald Dalisay, 44, of Ellicott City, cashed the fraudulent vouchers in separate incidents over the past several weeks. They were for anywhere from $2,500 to $3,000.

Dalisay was charged with five counts of theft and a single count of felony theft scheme, the report adds. His case will be heard in local courts.

Live! Casino & Hotel has more than 200 table games and some 4,000 slot machines. It also features two high-limit rooms, and an outdoor gaming area.

GGR for Maryland Casinos
In August, Maryland's six casinos collectively reported gross gaming revenue (GGR) of $154.3 million, a 5.4 percent year-over-year increase. MGM National Harbor led the way, with roughly 40 percent of the market with win at $62.4 million.

In September, National Harbor reported GGR of more than $57.7 million — a six percent year-over-year premium. The MGM integrated casino resort has reported only two year-over-year monthly GGR declines during 2019 (May and June).

Year to date, National Harbor has won $295.5 million on its 3,139 slot machines, and $235 million on its 204 table games. That's a roughly $16.3 million surplus on the same nine months in 2018.

In contrast, Live! won a little more than $53 million in August — a 12.7 percent premium.  But Live! saw GGR head in the wrong direction last month. September casino win came in at $47.7 million — a 5.1 percent drop.

Horseshoe Baltimore was a distant third at $18.2 million in August. That monthly total was the property's lowest GGR number in its five-year history.

Last month, GGR at Horseshoe totaled $18.56 million. That is a 10.1 percent decline when compared with September 2018.

Overall, in September, casino win for the six gaming venues totaled $142.2 million. That represents a 1.1 percent loss.

Gambling Law Changes
As of this month, under Senate Bill 842, Maryland also decriminalized wagering and gambling – and it is now a civil offense, according to the MarylandReporter.com. Earlier, those convicted on illegal betting faced sentences of up to one year in prison or up to a $1,000 fine.

Maryland continues to ban sports betting in the state. To allow wagering on athletic events, the state will need to amend its constitution.

Given the extensive process involved, the earliest the state could implement legal sports betting is 2021, according to The Washington Post. A public referendum will need to be held for the law to be changed.

Miami Casino Arrests
Elsewhere, the Miccosukee Resort & Gaming property in Miami was the site of a fake voucher operation that ran over several years. Arrests were made earlier this year.

Miami federal prosecutors say gaming terminals were tampered with by four employees and four co-conspirators to generate illicit credit vouchers that were then exchanged for cash either from casino ATMs, casino cashiers or the casino treasury.

Prosecutors claim four of the defendants embezzled more than $5 million from the Miami casino. Their cases will be heard in Florida federal court.

A 63-count indictment against the eight was filed in July by the US Attorney's Office for the Southern District of Florida. The case was unsealed in August.

Charges against the defendants include: computer fraud, embezzlement and money laundering. The illegal operation began in 2011 and continued until 2015, prosecutors claim.
No tags for this post.