Indiana Racinos to Celebrate New Year by Offering Live Table Games
Indiana's two racinos are now just hours away from offering table games at their venues.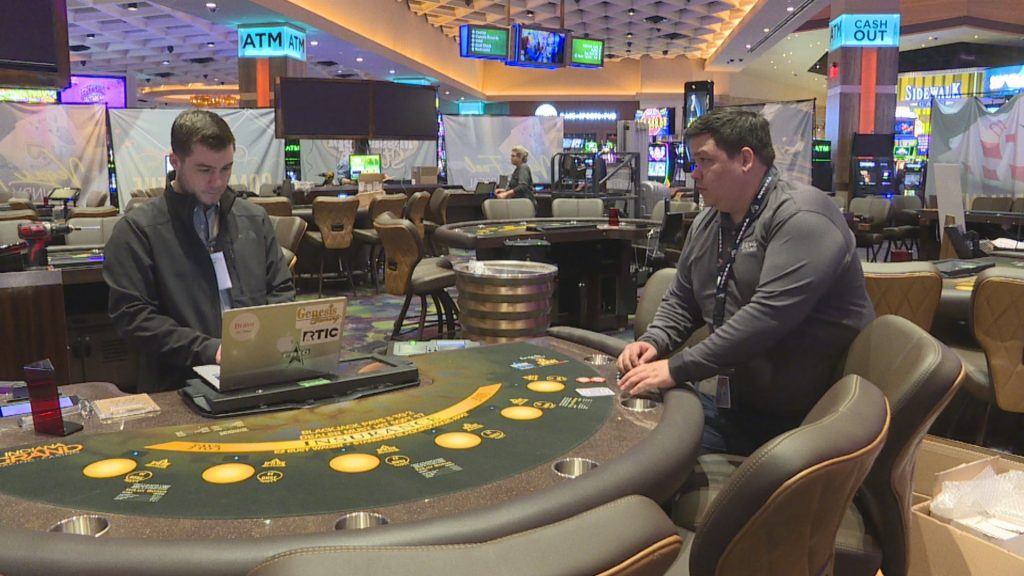 Indiana's two racinos are now just hours away from offering table games at their venues.

When the clock strikes 1 pm ET Wednesday, Harrah's Hoosier Park Racing and Casino will open 28 table games. At the same time, the Indiana Grand Racing and Casino will celebrate the opening of 43 table games. The addition of table games also means hundreds of jobs added at the two central Indiana tracks.

The table games come thanks to the expanded gaming bill state lawmakers passed last year. In addition to allowing sports betting and paving the way for land-based casinos in Gary and Terre Haute, it also expedited the approval process for the tracks to offer such live table games as blackjack, roulette, craps, and baccarat.

Previously, Indiana state law kept racinos from offering table games until July 1, 2020. Hoosier Park has offered slots and other electronic games since 2008. Indiana Grand opened its gaming venue a year later.

The Indiana Gaming Commission (IGC) formally approved the requests for both tracks to offer table games at its Dec. 17 meeting.

Indiana Grand, located in Shelbyville, is about 25 miles southeast of Indianapolis. Hoosier Park in Anderson is roughly 40 miles northeast. Caesars Entertainment owns both properties.

According to the fiscal note tied to the new gaming law, Indiana officials expect the table games to produce $6.4 million in revenue to the state general fund in the first six months.

For the 2021 fiscal year, which starts in July, state officials expect $12.6 million in revenue. That's about $1 million more than what they expect statewide sports betting to generate in FY21.

And it's possible the racinos could generate more. The addition of table games at the tracks now puts those games less than an hour away from the state's largest city.

I think we will very quickly be able to demonstrate that the market can support two to three times as many table games as we're currently set up with," Dan Nita, Caesars Entertainment's regional president, told the Associated Press.

Per the state law, the racinos are not allowed to have more than 2,200 seats for gaming. According to the IGC's November revenue report, the Indiana Grand had 2,020 electronic gaming machines. Hoosier Park had 1,486.

Even with only slots, the racinos were among the biggest casinos in the state, especially in terms of tax revenue generated.

In November, the IGC reported the Indiana Grand generated $4.7 million in gaming taxes, the third-highest amount of the 13 state-licensed casinos. Hoosier Park, with $4 million in taxes, ranked fifth. That's also after the racinos deduct 12 percent of their gaming revenues and allocate that funding toward the state's Thoroughbred and Standardbred breeding development funds.

For FY 2019, the Indiana Grand generated the second-most tax revenue with $68.6 million off revenues of $285.3 million. Hoosier Park produced $51.5 million, fifth-most in the state, off revenues of $214 million.

The gaming law that expands table games to racinos will also lower the tax rate on racinos to 30 percent on revenues over $100 million starting in July.
[Editor:Diana Chin]
Illustrate:(picture/casino.org)
No tags for this post.