Albert Yeung
Chairman of Emperor Group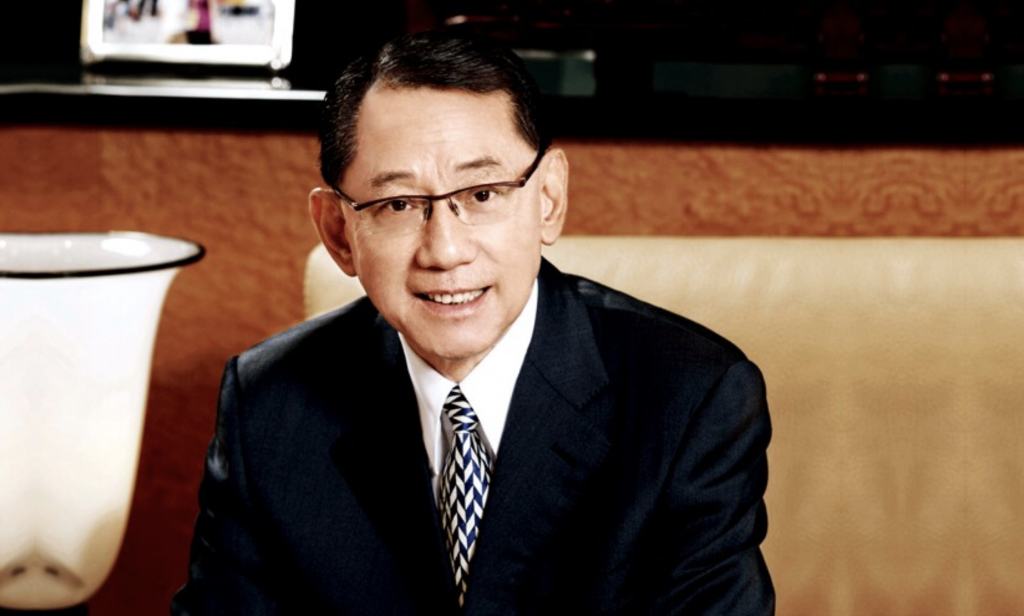 Albert Yeung (Yeung Sau Shing born ; 3 March 1943), is a Hong Kong business magnate. He is now the Chairman of Emperor Group.
Early years
Albert Yeung was born in Hong Kong in 1943 and traces his root to Teochew (Chaozhou), Guangdong, China. His father, Mr Yeung Shing, opened a watch shop named "Shing On Kee Watch Shop" in 1942, setting the business foundation. In the 1960s his father lent him 200,000 yuan to start his watch business. In 1964, he opened his own watch shop, "Observatory Watch & Jewellery" on Nathan Road, Kowloon.
Two years after he opened his first shop, he obtained the distribution rights of Rolex and Omega watches and expanded his business to jewellery in 1966 and later on to other ventures. He was soon successful and became known as the "King of clocks and watches"
Business career
Yeung is the founder and chairman of the Emperor Group, a diversified group of listed companies that includes financial services, property, watch and jewellery, entertainment and films, hospitality, publishing and printing, furniture as well as catering.
In 1983, due to the stalemate between the Chinese and British sides in the negotiation of the Hong Kong issue, the Hong Kong market was not good, and Yang Shoucheng's investment was excessive, and he suddenly entered a bankruptcy crisis. He was responsible for 320 million bank debts, and his family property was all liquidated. His Life fell to the bottom. Later, under the guidance of Hong Kong Feng Shui master Chen Lang (Li Ka-shing's guest), he left Hong Kong and fought in Kuwait, Thailand, Indonesia, Cambodia, North Korea and other countries. He spent foreign exchange in Kuwait and Indonesia, went to Cambodia to open a bank, and went to North Korea to open a casino. Wait, let him play in a few short years, not only to pay debts, but also in Hong Kong to expand their original business.
In 1992, Yang Shoucheng acquired Feitu Records and incorporated himself into Emperor Entertainment, which established his entertainment kingdom.
The gaming industry takes up a heavy position in Yang's business. In his early years, Yang was involved in the football betting business in cooperation with the gambling king, He Hongjun. In 2001, he cooperated with Zhou Zhengyi, the richest man in Shanghai at the time, to open the "Golden Princess".
No tags for this post.