Pansy Catalina Ho Chiu-king
Pansy Catalina Ho director of Shun Tak Group.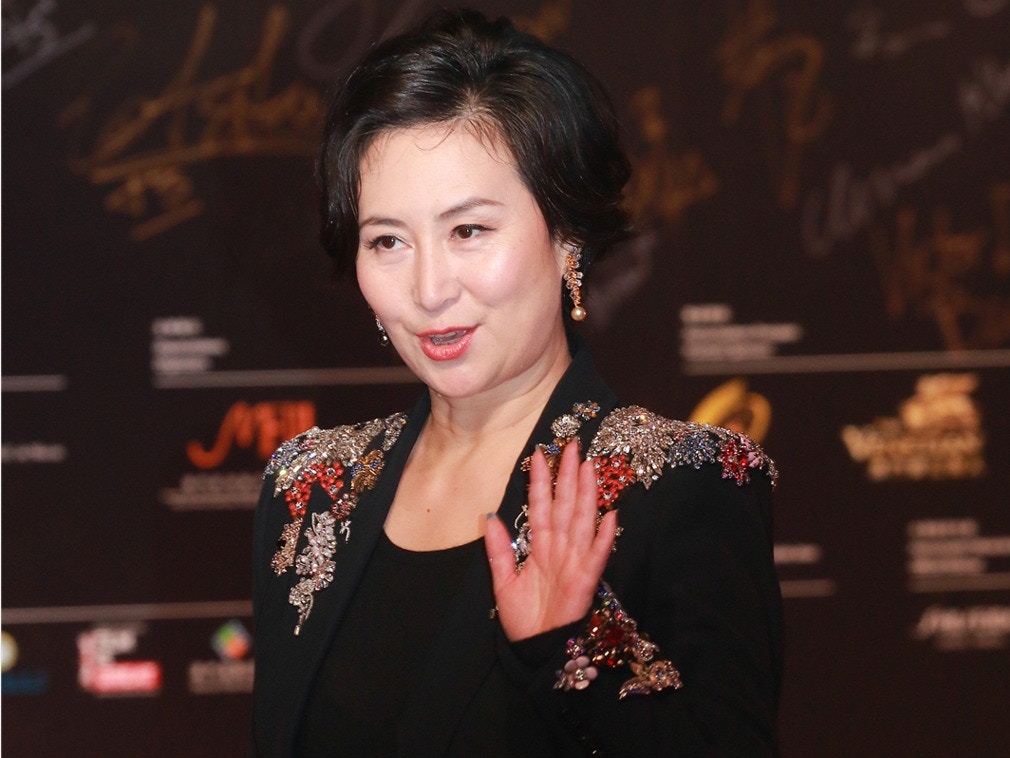 Pansy Ho
Pansy Catalina Ho Chiu-king ONM ( born 26 August 1962) is a billionaire businesswoman from Macau. She is the daughter of Hong Kong and Macau-based businessman Stanley Ho, and the managing director of various companies he founded, including Shun Tak Holdings and the Sociedade de Turismo e Diversões de Macau.
Career
In 1981, Ho began a brief career in the Hong Kong entertainment industry, appearing with actor Danny Chan, who himself had then just been in the industry for two years, in the TVB series Breakthrough . Later, at age 26, she launched her own public relations firm. She also supported her sister Josie Ho's efforts to establish her own singing career in the early 1990s over the objection of their father.
Ho owns 29% of the MGM Grand Macau, an association which has proven controversial for business partner MGM Mirage. Nevada's Gaming Control Board and Gaming Commission held extensive hearings in March 2007 on the matter of MGM's partnership with Ho, after which they found that she was a suitable business partner. However, in March 2010, she was barred from running a gaming business in New Jersey due to state gaming regulators' conclusion, based on Cap 148 Gambling Ordinance, that her father has "extensive ties" to organised crime, and MGM Mirage was ordered to "disengage itself from any business association" with her.
The success of Pansy Catalina Ho career was affirmed by the Stanley Ho, and the gambling king decided to let her start taking over the family business. There are a number of companies under the Stanley Ho. Among them, Shun Tak Group Co., Ltd. (ship, real estate, hotel, tourism and leisure services and investment) listed in Hong Kong in 1973 is the most important.
In 1995, Pansy Catalina Ho became a director of Shun Tak Group. At that time, there was a transportation company under the Shun Tak Group. Due to poor management, the business had begun to shrink and the gambling king was handed over to Pansy Catalina Ho.
In 2007, Pansy Catalina Ho and MGM, a well-known international casino operator, established a joint venture company, MGM Grand, which was one of the six gaming licenses issued by Macau and served as managing director. In the same year, its "Megamei Golden Temple" gaming hotel opened. In 2011, MGM China (wholly owned MGM Grand Palace) was listed in Hong Kong. He Chaoqiong's assets in MGM China alone amounted to nearly HK$30 billion, plus her shares in Shun Tak Group and SJM. With a net worth of $5 billion, he surpassed his father's $3.1 billion in books and became the richest woman in Hong Kong.
Personal life
Ho married Julian Hui, son of shipping magnate Hui Sai-fun, in 1991. They divorced in 2000. Late in their marriage, both began seeking other relationships; Ho entered into a relationship with Gilbert Yeung, the son of her father's hospitality and entertainment industry competitor, Albert Yeung. However, Gilbert Yeung's arrest for drug possession in August 2000 at Ho's birthday party focused unwanted media attention on Ho and her relationship with him; Ho's father also made comments in interviews threatening to disown her if she married him. This led to the end of Ho's relationship with Yeung, and also the public announcement that she and Hui would be seeking a divorce.
Ho's ties to Chinese organised crime have also been reported by the New Jersey Division of Gaming Enforcement, citing a U.S. Senate committee and several government agencies, when the state investigated her ties to American casino operator MGM Mirage. Ho's father, Stanley Ho, was also named by the Canadian Government, citing the Manila Standard newspaper, as having a link to the Kung Lok Triad (Chinese mafia) and as being linked to "several illegal activities" during the period 1999–2002.
No tags for this post.