From the top: The golden ticket
Tim Poole looks at the positive impact mobile sports betting is having on other areas of gaming in New Jersey, examining how other states can learn from this.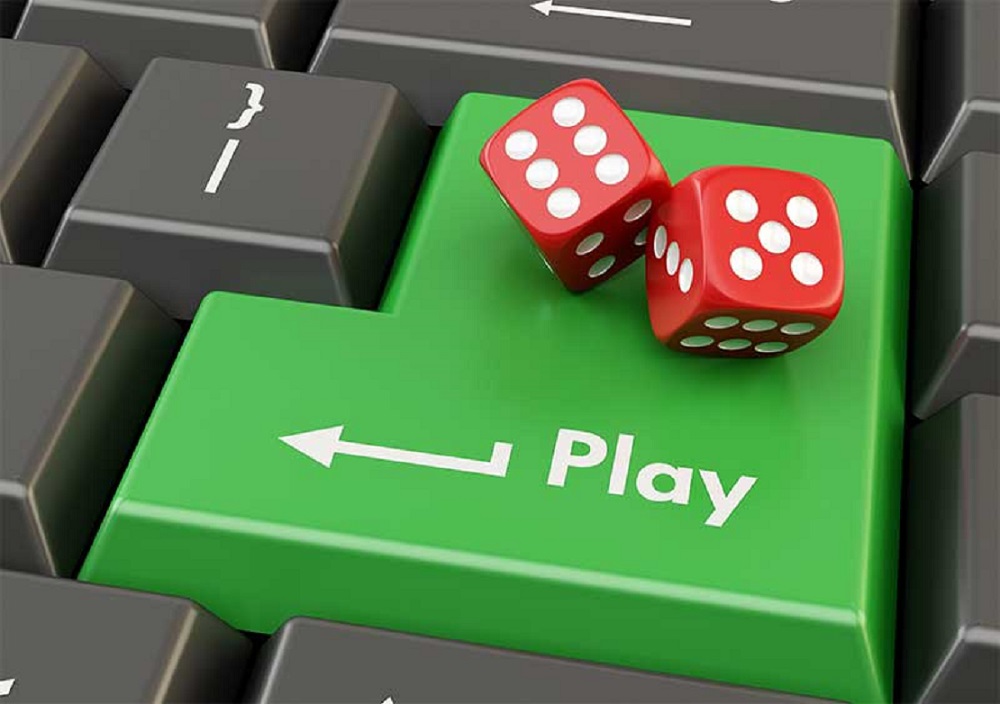 Tim Poole looks at the positive impact mobile sports betting is having on other areas of gaming in New Jersey, examining how other states can learn from this.

In any casino operator's boardroom, mouths would water at the prospect of transforming flat annual growth into a 56% year-on-year revenue rise. In sporting terms, it would be the equivalent of turning an average batter into a home-run king, or a middling quarterback into an NFL all-star.
Pleasure at such performance would hardly be exclusive to the gaming sector, either. Imagine a small local restaurant suddenly competing with a nearby McDonald's for revenue, or a diminutive car dealership outselling a Ford outlet just a couple of blocks down. In each of these scenarios, unless managers simply didn't sleep for days on end, the tax man would be highly suspicious someone has been cooking the books.
Those kinds of percentage increases however, are exactly what New Jersey's online gaming platforms have achieved for the first six months of 2019 – without cooking up any of their figures, no less. For year-to-date totals up to the end of June, New Jersey's internet gaming win was up a staggering 56% to $217.5m. For June alone, it was up a huge 68% to $38.1m. New Jersey's total gaming win also continued to rise impressively overall – 22% for June to $283.9m and 26% for the first six months of the year to $1.59bn. That was far from the case just over one year ago, let alone five. In those days, Atlantic City casinos were closing at an alarming rate and by the end of 2014, annual revenue had declined $2.47bn across eight years.
One simple reason is behind the recent turnaround: PASPA being overturned and the subsequent rise of sports wagering. New Jersey has championed this rise more than any other jurisdiction and is living proof of the early rewards. Not only was sports wagering gross revenue $9.7m from handle of $273.2m for June – a quiet month in the US sports calendar – six-month revenue was $109.6m from handle of $1.98bn, the effects across the board were unanimous. It was a mere bonus New Jersey's sportsbooks outperformed those of Nevada for the month of May, though this was no mean feat.
In retail, sports betting has brought a new audience to casinos. Executives across the US have discussed the complementary nature of sports wagering working alongside table games and slot machines. But online, where cross-sell is at its most powerful, the figures are understandably having their greatest effect.
A 68% year-on-year rise in online casino win for June, combined with a 56% growth for the first half of the year, are salivating financial results for any industry. It's clear the impact of mobile sports wagering, which accounts for the vast majority of sports activity
in the Garden State, has pushed users towards online casino games. However well the two work together on a casino floor, they are an even better match one tab away from each other on a mobile app.
Without mobile sports wagering, New Jersey could have fallen the way of Delaware. For June, the state's online gaming market saw revenue slip to a year low of $257,263, squandering hopes of building on Delaware's May total of $313,648. Mobile wagering is legal in the Diamond State but hasn't been offered at the time of writing. Once it is, expect an uplift in online casino and online poker's numbers.
New Jersey's online gaming win, by comparison, has always trumped that of the state's sports betting revenue. It has at the same time though, benefited from an influx of players from the sports wagering world. Pennsylvania will now reap the benefits of offering both mobile sports betting and online casino. In July, Rush Street Interactive's brand PlaySugarHouse.com became the first legal sportsbook and casino to offer betting to iPhone users, as online casino was rolled out across a handful of sites in the same month.
There is little doubt the state's gaming market will benefit immensely from the dual offering and there is no doubt as to why Pennsylvania decided to follow New Jersey's lead.
Online casino, if you'll pardon the pun, is on a roll. That's even when you account for attempts at opposition from the Department of Justice. Its Federal Wire Act reinterpretation in November has been covered at length by Gaming America. Since its publication, it has been treated with scorn, as a federal judge ruled against it at the earliest opportunity in June after New Hampshire filed a lawsuit against the reinterpretation.
Its aim, we can speculate, was more than likely to slow online gaming down and put a pin in the balloon of momentum US gaming has recently built up.
To capitalise on such a favourable landscape, what other states must do is follow New Jersey's example, or it becomes an opportunity wasted. Even if states are slow to regulate online betting, held back by political opposition or perhaps industry infighting, the Garden
State's financial figures will only serve to prove that approach wrong. The benefits of online sports betting in New Jersey, to all intents and purposes, have been engraved in stone.
Emphatically, Borgata's six-month online casino win was $32.1m, while Caesars Interactive NJ's was $28m and Tropicana's $22m. Golden Nugget's rose 61% to $78.6m and Resorts Digital's 94% to $43.6m. These are casinos which all previously offered online gaming, so there is no doubting what has changed the game for them. There can be no huge suggestion of cannibalization either, despite a slight downturn for some operators' land-based casino win.
No small caveat of this process, for the New Jersey Division of Gaming Enforcement, is the ability to report six-month internet gross revenue tax of $32.6m, at a rate of 15% (higher than retail tax). Internet sports tax, at 13%, generated $11.7m during the same period. Removing mobile sports wagering would not just sacrifice the latter total, it would also heavily reduce the former tally.
No tags for this post.