Stanley Ho Hung Sun
Founder and Chairman of SJM Holdings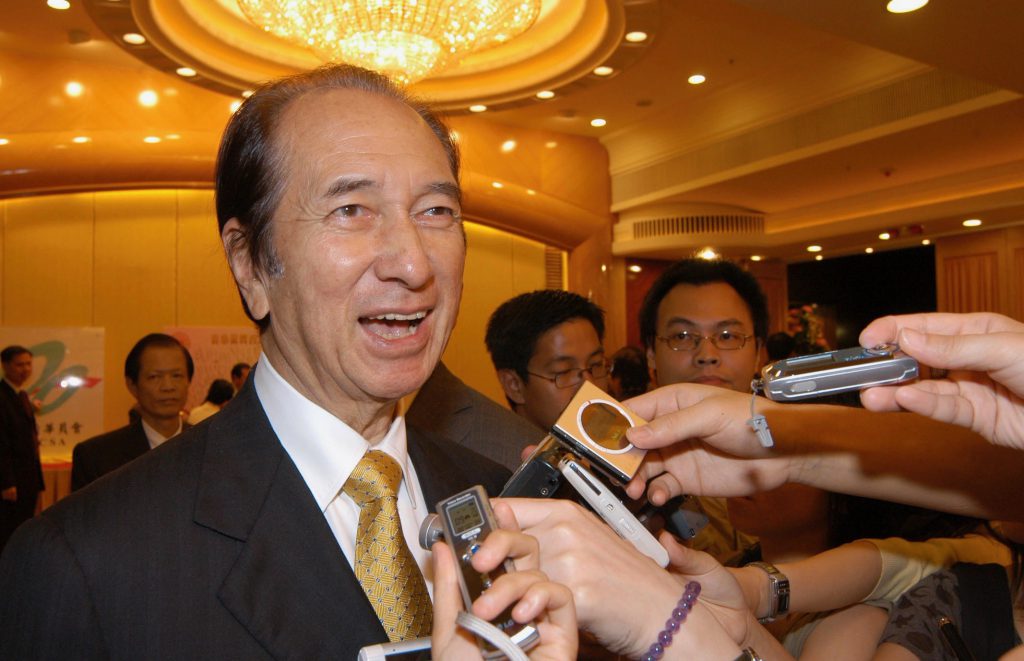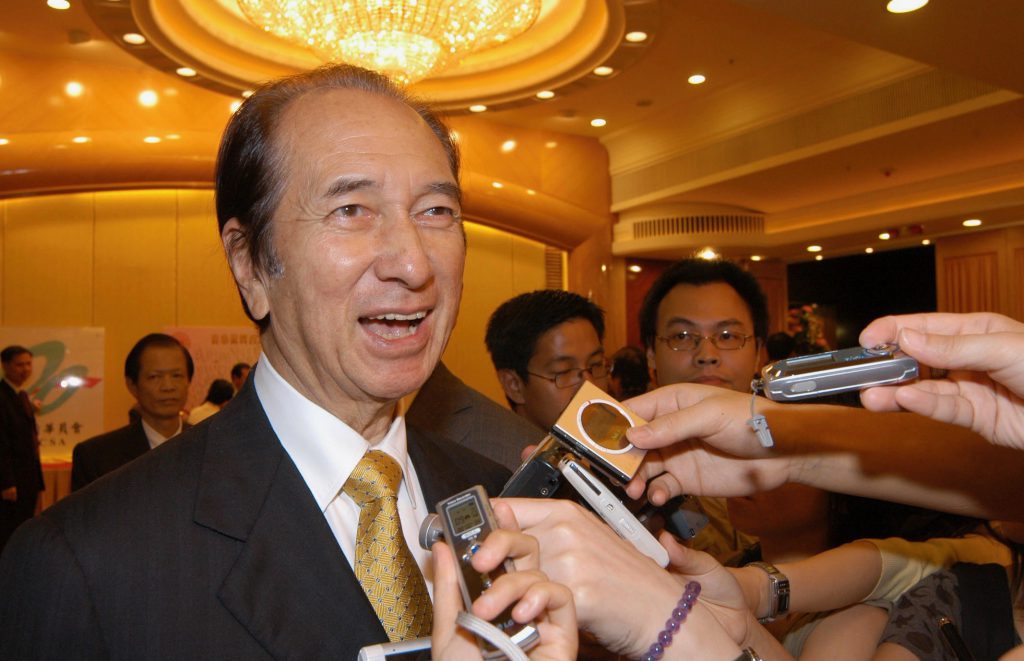 Stanley Ho Biography
When it comes to gambling in Asia, few figures can rival Stanley Ho, the billionaire entrepreneur who's almost single-handedly responsible for the rise of Macau as a global gaming mecca. Among his rather impressive list of nicknames are "The King of Macau," "The King of Gambling," and "The Underground Governor."
This biography is meant to provide an overview of Stanley Ho, from his early life to the various awards and accolades he's accumulated. I'll also provide a detailed list of his 17 children and their various accomplishments, as well as a discussion of their inevitable battle over his estate.
Early Years
Stanley Ho, born Ho Hung Sun, came into the world on November 25th, 1921 in British-controlled Hong Kong. The ninth child to be born to Ho Sai Kwong and Flora Sin, he was part of an influential family that boasted ties to Sir Robert Hotung, a successful businessman often referred to as "The Grand Old Man of Hong Kong."
While Ho was still a child, his father went bankrupt. This placed the family in an awkward financial situation, and it was only compounded when two of his brothers committed suicide.
Ho was an academic underachiever early on, attending Queen's College and taking the lowest level classes available to a Hong Kong student. However, he eventually realized that an education was his best chance of regaining the fortune that his family had once been accustomed to, so he renewed his efforts and received a scholarship to the University of Hong Kong (the first-ever student from his class level to do so).
Moving to Macau
While Stanley Ho had intended to study at the University of Hong Kong, fate had other plans. The beginning of World War II led to an invasion by the Japanese, and he was forced to flee to Macau.
This provided the necessary spark to ignite his entrepreneurial spirit, and it started with a job at a Japanese-owned import-export firm. Ho smuggled luxury items into China, and doing so enabled him to amass a small fortune. With this money, he launched both a construction and kerosene company and slowly built his personal empire.
The Gambling Business
Along with partners Yip Hon, Teddy Yip, and Hong Kong tycoon Henry Fok, Stanley Ho decided to pursue the lucrative gambling monopoly in Macau. In order to wrest control away from the entrenched Fu family, they promised to build up the city's infrastructure and heavily promote tourism. The pitch worked, and in 1962 they were awarded the gambling monopoly from the controlling Portuguese government.
This led to the creation of Sociedade de Turismo e Diversoes de Macau, S.A.R.L. (STDM), as well as Ho's Shun Tak Holdings, Ltd. The entrepreneur quickly branched out into a number of business ventures, including hotels, banking, air transport, and entertainment. At the height of his power, it's estimated that Ho controlled over half of the economy of Macau.
While some of his partners were content to be players in Macau, Ho worked hard to spread his influence to other parts of the world. Over the course of several decades, he invested significant amounts of money in Canada, East Timor, Mozambique, Vietnam, Portugal, China, Hong Kong, Indonesia, and the Philippines. At one point, he even managed to get a casino opened in the basement of a North Korean hotel.
Honors Received by Stanley Ho
When you're filthy rich, people are often tripping over themselves to shower you with praise and honors. Billionaire Stanley Ho is no different, and he's racked up a number of accolades over the decades. The following list includes some of the more notable examples.
Commander of the Order of BenefactionPresented by the government of Portugal in 1970.
Commander of the Order of Prince Henry the NavigatorPresented by the government of Portugal in 1981.
Chevalier de la Legion d'HonneurAwarded by the French government in 1983.
Commander of the Most Venerable Order of St. John of Jerusalem – Presented by the United Kingdom in 1983.
Honorary Doctorate of Social SciencesReceived from the University of Macau in 1984.
Grand Officer of the Order of Prince Henry the Navigator – Presented by the government of Portugal in 1985.
Insignia of the Order of the Sacred TreasurePresented by the Japanese government in 1987.
Eqvitem Commendatorem Ordinis Sancti Gregorii Magni by His Holiness Pope John Paul IIThe honorary papal insignia was bestowed on Dr. Ho in 1989.
Officer of the Order of the British EmpireHo was granted this recognition in 1990 for his contributions to Hong Kong society.
Grand Cross of the Order of MeritPresented by the government of Portugal in 1990.
Honourable Order of the Crown of PerakAwarded by the government of Malaysia in 1990.
Naval Medal, Vasco da GamaPresented by the government of Portugal in 1991.
Silver Cross Medal of Social SolidarityPresented by the government of Spain in 1993.
Great Cross of the Order of Prince HenriqueReceived in 1995 for his contributions to society, this is the highest order granted to a civilian by the Portuguese government.
Award for Outstanding AchievementPresented to Ho in 1996 by the Chinese city of Guangzhou.
Honourable Order of the Crown of TerengganuAwarded by the government of Malaysia in 1997.
Ho became the first living Chinese person in history to have a street in Macau named after him when Dr. Stanley Ho Avenue was unveiled in 1998.
Medal of the Naval Cross, First ClassPresented by the government of Portugal in 1999.
Honourable Medal of Golden Lotus FlowerGiven to those who've rendered a high level of voluntary service within the community of Macau. Awarded in 2001.
Gold Medal of Merit in TourismPresented by the government of Portugal in 2001.
Gold Bauhinia StarOnce Hong Kong was transferred to the ownership of China, this civilian award replaced the Order of the British Empire. This was received in 2003 for his contributions to Hong Kong's youth services.
Commandeur de la Legion d'HonneurAwarded by the French government in 2004.
Chinese Charity AwardPresented with this honor in 2005 and 2008.
Commander of the Order of the CrownPresented by the government of Belgium in 2007.
Grand Medal of Lotus FlowerThe highest possible recognition under the Macau honors and awards system, it recognizes a lifelong contribution to the city. Ho received this honor in 2007.
Medal for Business EntrepreneurialismHo received this honor from the city of Cascais in 2008. At the same time, the street next to the Estoril Casino was named Avenida Stanley Ho in his honor, making him the first living Chinese citizen to have a street in Portugal named after them.
Beijing Olympics HonourPresented with this award during the 2008 Summer Olympics.
G2E Asia Visionary AwardReceived this honor at the 2009 G2E Asian conference.
Hong Kong Montblanc Arts Patronage AwardPresented in 2009 by the Montblanc Cultural Foundation.
Grand Bauhinia MedalIn recognition of his contributions to the overall well-being of Hong Kong, Ho received this highest civilian award in 2010.
In addition to the above honors, Dr. Ho has been made an honorary citizen in the following Chinese cities: Guangzhou, Nanhai, Foshan, Sanshui, Jiangmen, Zhuhai, and Beijing.
He's also been presented with honorary doctoral degrees from the following schools: University of Macau, University of Hong Kong, Hong Kong Polytechnic University, The Open University of Hong Kong, and the Hong Kong Academy for Performing Arts.
Conclusion
Stanley Ho has made billions from the gambling industry in Macau, but he's also went to great lengths to improve the overall quality of his adopted home. As he was once said, "Fulfilling my obligations to society is such a wonderful source of happiness and satisfaction."
In addition to creating numerous companies and business ventures, he's been prolific when it comes to having children. Thanks to four wives, Ho has produced a total of 17 offspring over the course of his life.
Now in his nineties, Ho finally has the opportunity to relax after a life spent building an empire. Whether it remains intact after his death, or becomes fragmented thanks to squabbling relatives, remains to be seen.
No tags for this post.