Mauricio Pochettino has earned right for a far better job than dysfunctional Man United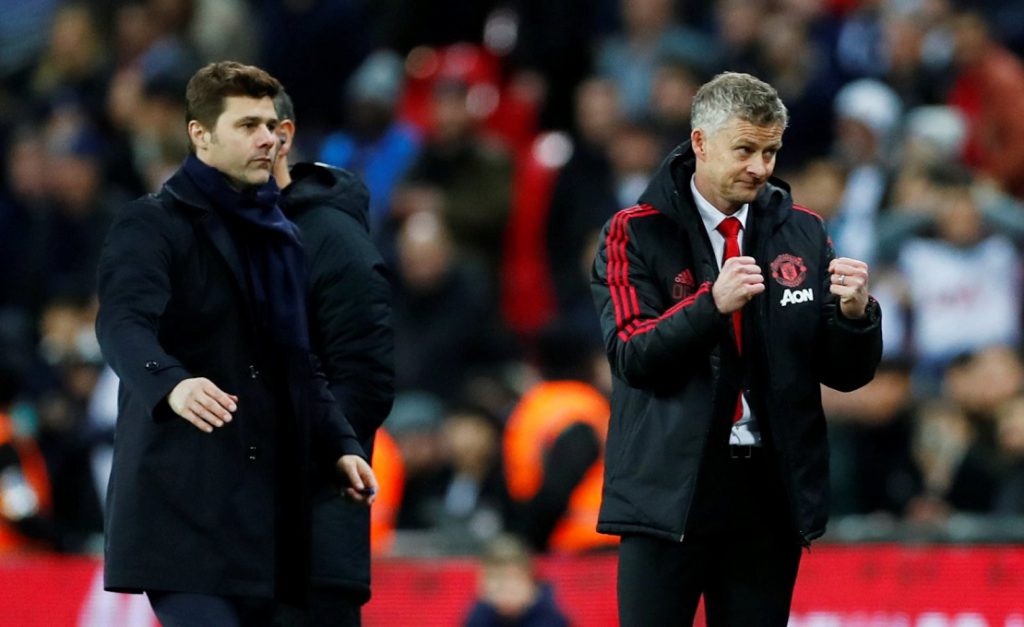 No matter Ole Gunnar Solskjaer's mini-revival, Mauricio Pochettino remains the identikit manager to fulfil executive vice-chairman Ed Woodward's latest whim, sorry vision.
These beliefs helped carry Tottenham to the 2018/19 Champions League final, despite zero incomings for the previous two transfer windows. They also helped hone a global superstar in Harry Kane.

Then there is, of course, his newfound ready availability in the wake of Tuesday's astonishing dismissal by Daniel Levy after five-and-a-half, largely, rewarding years. Goodbye, punitive £20 million release clause.

Pochettino's turn as football's Sisyphus – pushing Spurs repeatedly to new heights, only for economic reality to bite and cause a crash – should mean he has his pick of jobs.

United used to inhibit this most exclusive of clubs. That was when sensibility and sporting excellence reigned supreme under revered former chief executive David Gill.

Forget the allure of making the 'Theatre of Dreams' no longer run afoul of the Trade Descriptions Act. Now, he'd simply be swapping one businessman's 'Football Manager made real' vanity project for another.

Be patient and stay well clear. The right post will come along for a candidate of Pochettino's enduring talents and humanity.

Bayern Munich are the obvious next juncture for 2020/21 after a sojourn spent learning German. This particularly methodology worked out particularly well with Pep Guardiola, although there is, probably, no need to repeat Louis van Gaal's month-long stint inside a monastery to achieve the same ends.

The Bavarians are virtually guaranteed Bundesliga and DFB-Pokal success. This would, helpfully, end the tireless chat about a lack of silverware for the 47-year-old.

Then there is the, seemingly, renewed ability to lavish substantial fees on attracting premium talent to Allianz Arena.

More than €130m, plus Brazil playmaker Philippe Coutinho's enormous wages on loan from Barcelona, was spent ahead of 2019/20. Links to Manchester City and Germany winger Leroy Sane also refuse to quieten.

Then there is a brains trust that now includes former Adidas CEO Herbert Hainer as club president, alongside resident boss Karl-Heinz Rummenigge.

This kind of support was denied Pochettino at Tottenham Stadium and cannot come close to being matched by Woodward's dysfunctional Old Trafford set-up.

Further afield, a poignant return to Paris Saint-Germain could be on the horizon. Thomas Tuchel may yet be the ultimate permanent replacement for Niko Kovac at the Allianz, allowing Pochettino to lead the side he played for from 2001-03.

Guiding the likes of Neymar and Kylian Mbappe was an impossible dream at Spurs. It would be the same scenario at United, although don't tell this to Machiavellian Real Madrid president Florentino Perez.

If Zinedine Zidane's second stint at Santiago Bernabeu implodes, Pochettino becomes the obvious substitute. Indeed, he's been an object of interest to Los Blancos since his days at the helm of Espanyol in the early years of this decade.

Then there is the more far-fetched idea that Pep Guardiola exits Manchester City in the summer and heads back to Bavaria. If the Premier League holders refuse to follow their "holistic" succession plan for the likes of Mikel Arteta or Patrick Vieira, Pochettino comes straight into view.

A similar situation could yet unfold at Juventus if Maurizio Sarri's bright start begins to fade.

Pochettino is now cast as football's bogeyman, an omnipresent background threat for any stumbling managers at an elite outfit.

Opportunities will open up – they always do. Even ones that seem utterly fanciful.

Forget United, he must be patient and aim much higher.
No tags for this post.