Calvin Ayre
founding the Ayre Group and launching the Bodog entertainment company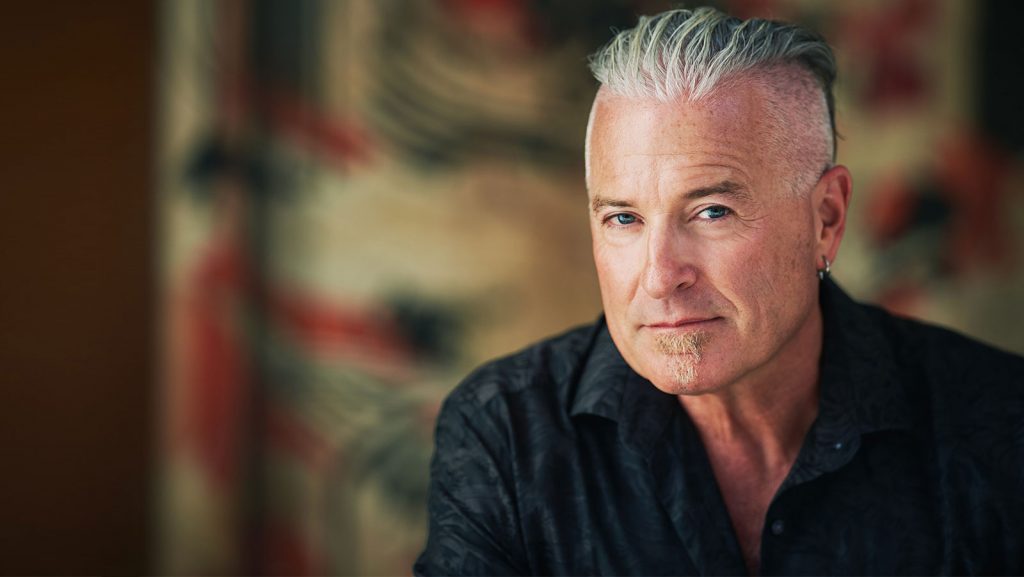 EARLY LIFE

Calvin Ayre was born on May 25, 1961, near Lloydminster in northern Saskatchewan, Canada. He grew up on a farm and lived a very modest lifestyle, as his parents often struggled to make ends meet. His dad wanted him to learn about the value of working hard while he was still young, so he gave him his own pigs to raise each year. Ayre woke up early each morning to take care of the pigs by giving them food to eat and cleaning out their pigpens. Once they reached the appropriate size, he would sell them at the market and keep any of the profits he made off them.
Around the time Ayre was ready to enter high school, his family moved to Salmon Arm, Columbia, where his dad started his new job of selling water systems. Ayre received good grades in high school but was unable to afford college tuition due to his family's financial situation. So, after graduation, he started transporting fresh fruits from the orchards of Columbia to the people of Saskatchewan. He sold fruit out of his truck on the weekends so that he could pay his way through college. In 1984, he graduated from the University of Waterloo with his B.S. in general science. He then attended the City University of Seattle, where he earned his MBA in financial management.
Once he was finished with his studies, he received a job offer from Bicer Medical Systems, a heart valve manufacturer that was experiencing major financial difficulties. He was determined to keep the business from going under, even if that meant bending some of the rules. He got in trouble for selling 300,000 shares without releasing a prospectus and for moving company shares around without filing the necessary paperwork. He had to pay $10,000 in fees for this incident, and he would no longer be allowed to list a company on the Vancouver Stock Exchange.
THE CREATION BODOG
After reading an article in 1992 about a bookie named Ronald Sacco, Ayre became inspired. Sacco had set up a betting shop in the Dominican Republic in order to take sports bets over the phone from people who lived in the United States. Although operating this type of facility is illegal in the United States, Sacco was able to get away with it because it was completely legal in the Dominican Republic. Even though Sacco would eventually face charges from the US government, this story still stood out in Ayre's mind.
Realizing there was a lot of money to be made in the gambling market, Ayre committed both his time and money to developing software for offshore gambling companies. He taught himself how to design software by reading through Cisco Systems manuals. His software was a big hit, and many gambling sites started using it. It wasn't long before Ayre was ready to move on to bigger and better things, though. His next goal was to create his own online sportsbook.
When it came time to choose a name for his online sportsbook, Ayre knew he wanted it to be simple and catchy. He stayed up late one night punching different 5-6 letter combinations into a domain registration search engine. The last combo he typed was B-O-D-O-G. He said the name out loud several times before deciding that was the one.
He officially launched bodog.com in 2000. It was a sportsbook exclusively designed to meet the needs of the casual bettor. It covered a wide range of different sports and had a variety of betting options to choose from. Bettors could place wagers ranging from $1 all the way up to $5,000.
What made Bodog different than other online sportsbooks at the time was their unique marketing scheme. Ayre became the face of the company, filling the Bodog website with pictures of himself partying with celebrities and enjoying time on his yacht with gorgeous models. Their goal was to sell the luxurious lifestyle that can be made possible by being a successful sports bettor. Letting people see the man behind the website also gave the site some authenticity.
BODOG THRIVES
Since the sportsbook was doing so well, Ayre decided to expand his website by adding casino games and poker to the mix. He offered special bonuses to entice players to try out the newest sections of the site. Players loved being able to visit this one-stop destination for all of their gambling needs. This change helped increase the company's yearly revenue.
Ayre was always looking for new ways to expand the company. He decided to host a Bodog Marketing Conference in Las Vegas so that gambling executives and sports handicappers from around the world could meet up. They would be able to exchange ideas and learn about the latest market trends. This event was well attended each year he hosted it. Other events Ayre hosted were Bodog Fights (a mixed martial arts competition) and the Lingerie Bowl (a football game between two teams of models wearing only lingerie).
Ayre even expanded the Bodog brand into areas of entertainment outside of the gambling industry. He started his own recording label called Bodog Music, which released albums for artists like Bleed the Dream, Wu-Tang Clan, and Pitbull. He also launched the television series called Bodog Music Battle of the Bands, where unsigned bands would compete for a $1 million record deal from Bodog Music. The celebrity judges on the show included John Lydon, Bif Naked, and Billy Duffy.
The company continued to thrive, and by 2005, they were processing more than a million bets per day with an estimated yearly revenue of $210 million. Ayre's personal wealth also skyrocketed, as he was now a self-made billionaire.
AYRE FACES HARD TIMES
When the United States passed the Unlawful Internet Gambling Enforcement Act in 2006, Bodog had to close its doors to US customers. Ayre decided to sell the US side of his brand to the Morris Mohawk Gaming Group of Quebec. This was a hard decision for Ayre, and it caused him to withdraw from the direct operation of his company for several years.
Then, in February 2012, Ayre received awful news. He was indicted by the US Attorney for Maryland on charges of money laundering and illegal gambling. This was a direct result of his involvement in Bodog prior to the institution of the UIGEA. He was placed on Homeland Security Investigations' Most Wanted list, and as a result, he avoided going to the United States for several years.
HIS MOST RECENT ENDEAVORS
The United States officially dropped their charges against Calvin Ayre in 2017, after he willingly forfeited $60 million worth of assets to pay off his debts to the government. He currently doesn't have plans to return to the United States, but he is free to do so if he ever changes his mind.
Ayre now serves as Economic Envoy of Antigua and Barbuda. He is responsible for overseeing the economic cooperation between Antigua and Barbuda and other countries. He will help the government understand how to use cryptocurrencies and blockchain technology so that they can stay up to date with the latest technological advancements. Ayre is happy to serve in this new position, saying, "It's nice to have an opportunity to give back to my adopted homeland."
PHILANTHROPY
Calvin Ayre is a very generous man, which is why he launched the Calvin Ayre Foundation as a way to give back to those in need. Although the foundation is based in Antigua, it helps serve over 8 countries around the world. It focuses on 5 key areas of giving: child welfare, animal welfare, education, emergency response, and social development. By taking a deeper look at how the foundation serves in each one of these areas, we will have a better understanding of who Ayre is and what he cares about.
No tags for this post.