Ruth Parasol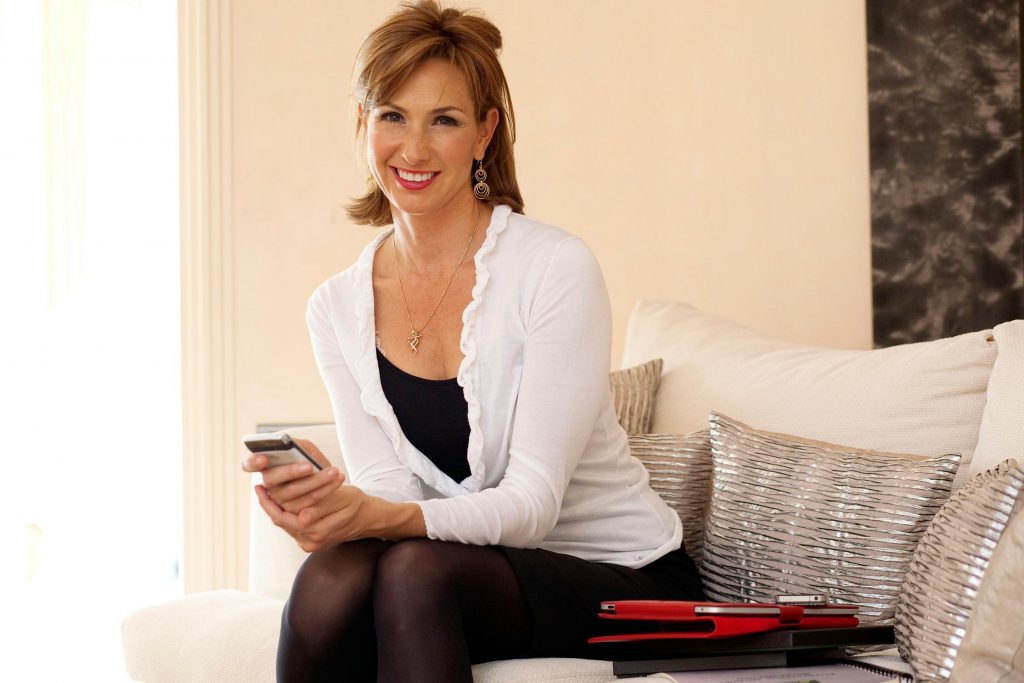 Ruth Parasol is a highly-educated businesswoman who used both creativity and boldness to turn PartyGaming into one of the biggest competitors in the online gambling market. Her company's most significant achievement was the creation of PartyPoker, one of the first online casinos to be solely dedicated to poker. Her business tactics and sheer determination have turned her into a self-made billionaire.
Early Life
Ruth Parasol was born in San Francisco, California, during the late 1960s, but she would spend most of her childhood living in Mill Valley. Her Jewish-Polish father, Richard Parasol, was an entrepreneur who had his hand in many successful businesses. He was also a Holocaust survivor who instilled Jewish values in his family. Her Swedish mother, Guna Parasol, stayed at home and took care of the family. Ruth would eventually have two younger sisters, both of which she has maintained solid relationships with over the years.
Even at a young age, Parasol was very ambitious. Known as "Ruthless Ruthie" in high school, she was her class' valedictorian. She had an unprecedented 4.1 GPA, as she was always willing to do extra credit to get ahead. If she ever received a grade that was under 100%, she would argue with the teachers about why she deserved a higher score. This often worked in her favor.
In addition to being extremely intelligent, Parasol was also very athletic. Over the course of her high school career, she played lacrosse, basketball, tennis, and softball. She earned several awards for her athletic performances, including the athlete of the year award on two separate occasions.
She got offered numerous scholarships upon graduating high school in 1984 but chose to attend the one school that was willing to give her free tuition in addition to free room and board: the University of San Francisco. Following in her father's footsteps, she decided to pursue a bachelor's degree in business.
Parasol struggled with depression during her freshman and sophomore year of college but still managed to keep her grades up despite those difficulties. Once she finally decided to take medicine to treat her depression, she had a much better college experience. She made a lot of new friends and spent her weekends partying. Occasionally, her and a group of friends would fly to Las Vegas on the weekend to try their luck out at the slot machines. This was her first taste of gambling, and she absolutely loved it.
When she finally graduated in 1988, she wasn't sure exactly what career path she wanted to take. After much consideration, she decided she wanted to become a lawyer. She received her law degree from the Western State University of Law in 1992 and was then on the hunt for a job.
Early Career Choices
Her first job was at a small personal injury law firm where she had the opportunity to work with seasoned lawyers. It was a great learning experience for her, but she didn't get paid very much. The job involved a lot of paperwork and an immense amount of overtime; Parasol was desperate to find something else.
She eventually left the firm to help her father with his latest business endeavors, which included a real-estate management corporation and a phone sex operation. She worked for her father for several years and learned what it takes to run a business. Once she gained confidence in her own business skills, she decided it was time to break away from her father and start her own business instead.
She joined forces with Seth Warshavsky to create the Internet Entertainment Group, a business that provided adult services, including phone sex and pornography. Their company is famous for the distribution of the Pamela Anderson and Tommy Lee sex video. Afraid of being sued for the leak of that video, Parasol stepped down from her position at the company and went on to pursue other interests.
Switching Gears to the Gambling Industry: PartyGaming is Born
Parasol's next business endeavor would be centered on the gambling industry. She recognized the huge potential in the online gambling market and wanted to jump in before it was too late to make a profit. After becoming an expert in website content management and online gaming regulations, she launched Starluck Casino Online in 1997 under Party Gaming LLC.
She then invited Anurag Dikshit, a successful businessman from India who had a background in gambling, to become her business partner. With his help, they were able to launch their second casino in 2001: PartyPoker. This online casino stood out among its competitors because it had revolutionary software and was one of the only sites completely dedicated to poker players.
As the company continued to expand, Parasol added more people to her team. Her husband, Russ Deleon, became the company's COO, while Vikrant Bhargava was hired as the company's marketing specialist. She also signed on Mike Sexton to be the company's spokesperson. He would become the commentator for the inaugural PartyPoker.com Million tournament. This contest was played on a luxury cruise ship, and the winner received a grand prize of $1 million. It attracted thousands of people from all over the world and was often broadcasted on the Game Show Network.
In 2002, the company launched PartyCasino, an online casino that offered slot games, blackjack games, and different variations of roulette. Thanks to Parasol and her team of professionals, PartyGaming was able to bring in over $500 million worth of revenue by 2004 between its three casinos.
Parasol's next move was for the company to make an appearance on the FTSE, or the Financial Times Stock Exchange. Parasol was able to sell over 23% of the company's shares for a profit of $1 billion. She took this money and reinvested it into PartyGaming. They became the main sponsors of the World Poker Tour event, which helped their popularity spread and caused their annual profit to steadily increase.
Parasol also contacted the World Series of Poker, who agreed to a lengthy sponsorship with PartyGaming. Now their brand would be plastered all over the two major poker events of the year, and the company was en route to becoming the number-one competitor in the industry. Unfortunately, that's not what happened.
PartyGaming Faces Difficulties
2006 was a rough year for PartyGaming and all other online gambling sites for that matter. This was the year the United States passed the Unlawful Internet Gambling Enforcement Act (UIGEA), making it illegal for online casinos to serve US players. While some companies decided to ignore the law and serve US players anyway, Parasol made the executive decision to stop serving US players immediately.
As a result, PartyGaming lost 75% of their yearly revenue, and their stock lost 60% of its value. Parasol stepped down from her position of CEO at the company and chose to hire someone with more experience dealing with crisis situations. She held onto her shares of the company in hopes that it would one day become profitable again.
PartyGaming started moving on to new markets and selling new products in order to please their shareholders and make up for their loss in revenue. While PartyGaming has come a long way over the years, they were never able to fully recover from the losses they incurred from the passing of the UIGEA. Parasol continues to hold onto her PartyGaming shares and has no intentions of selling them anytime soon.
No tags for this post.