How Sports Betting USA Well Facilitate a 150 Billion Dollar Opportunity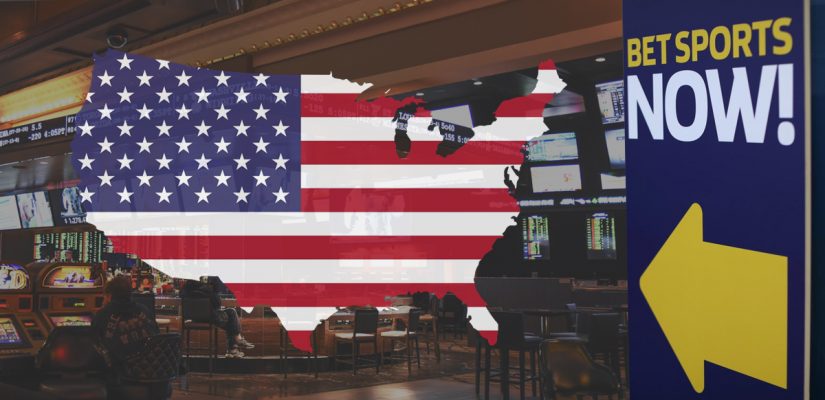 Coming up the first week in November, there are two back-to-back regulated sports betting industry events I wanted to bring to the spotlight. With so many conferences in existence these days, its hard to separate value from the hype and Clarion's New York City Sports Betting Investor Summit and Sports Betting USA events are worthy of your attention.
Michael Caselli, Non Executive Director of Clarion Events, iGaming Entrepreneur, Investor and Publisher, has over twenty years of experience in iGaming and has helped craft an incredible learning and networking experience in NYC for those interested in sports betting opportunities.
On November 4th, Caselli and team will be hosting the NYC Sports Betting Investor Summit in partnership with Morgan Stanley, the day before the Sports Betting U.S.A. conference kicks off, also in NYC.
"We've been working with [Morgan Stanley] to put together an incredible array of panels and besides that we're inviting a bunch of their current investors along with a bunch of the industry giants", Caselli revealed.
"We're trying to analyze the entire value chain for people that are either invested in the industry already and have sector experience or who are going to look at this industry as a potential investment and try to take advantage of the 150 billion dollar opportunity that sports betting promises to bring the United States over the next few years", he said.
Now in its second year, Sports Betting U.S.A. will dive into the operations of the industry, the pitfalls, the opportunities, regulatory challenges and more.
"The 5th and 6th [of November] is a sports betting conference which will cover the most topical events that are happening right now in the world of sport. Because we're in New York City, we knew we had the investor community right there, so we took advantage of that, but also in New York City is the media community", Caselli explained.
"What's really exciting about that is you start to see deals like the Stars Fox deal where they made FOX Bet and you start to look at the New York media outlets and the media giants and the digital media companies there and all these great, massive names in American media and they are all right in the city and they want to get involved in our sector", he said.
"I think next year its predicted that something like 7 billion will be spent on sports betting advertising across the United States. This is a windfall to the media business that they have not had in many, many years", Caselli added.
As someone who attends numerous gambling industry conferences throughout the year, I was intrigued by the selection of original speakers lined up for Sports Betting U.S.A., all of which can provide valuable insight into what is in store for regulated sports betting in America.
"Essentially, we've got pretty much all stakeholders that are licensable in the United States represented in some way", Caselli said.
"We've got the rights holders in the sense that we have most of the leagues, I think we've got the NFL, NBA, NHL, MLB and NASCAR, so we've got the leagues covered from the data standpoint, we've got all the biggest sports betting operators in the U.S. and the suppliers from Europe and a lot of the ancillary businesses like accountants and lawyers and of course we have a lot of regulators", he added.
"And excitingly, we also have policy makers, so we've got Senator Addabbo coming from New York and we've also got Assemblyman Pretlow coming from New York and they're going to talk about what New York's vision is for Sports Betting going into the future", Caselli revealed.
Last year the gambling industry was taken by surprise when PASPA was repealed, bringing a flurry of attention to the U.S. market. Now that the dust has settled, Caselli is confident there is still massive opportunity in the U.S. when it comes to sports betting and more states are ready to get involved.
"There's a saying that I heard once at another conference which is the states are addicted to gambling. It's the revenue, it's the taxation revenue. Then when they start to look into it, they realize, wow, if we actually regulate sports betting, regulate online gaming in our state, we'll get rid of the black market", he said.
"Once you start to license that, you can better protect your citizens, you can earn tax revenue and you can make sure everything is fair and you can keep the mafia out of the industry", Caselli said.
"So when you start to look at all the benefits that come with it, it goes far beyond taxation and that's why we're seeing the states open up more quickly now, there's a lot of states that are legislating, there's a lot of states that are legislated and are looking to go live and there's a bunch of states already live with sports betting in America", he added.
"It's the most exciting time. Two years ago we were look at what might happen, now we're looking at what's going to happen and what is happening", he said.
No tags for this post.