Mark Blandford
founder and former Chairman/CEO of Sportingbet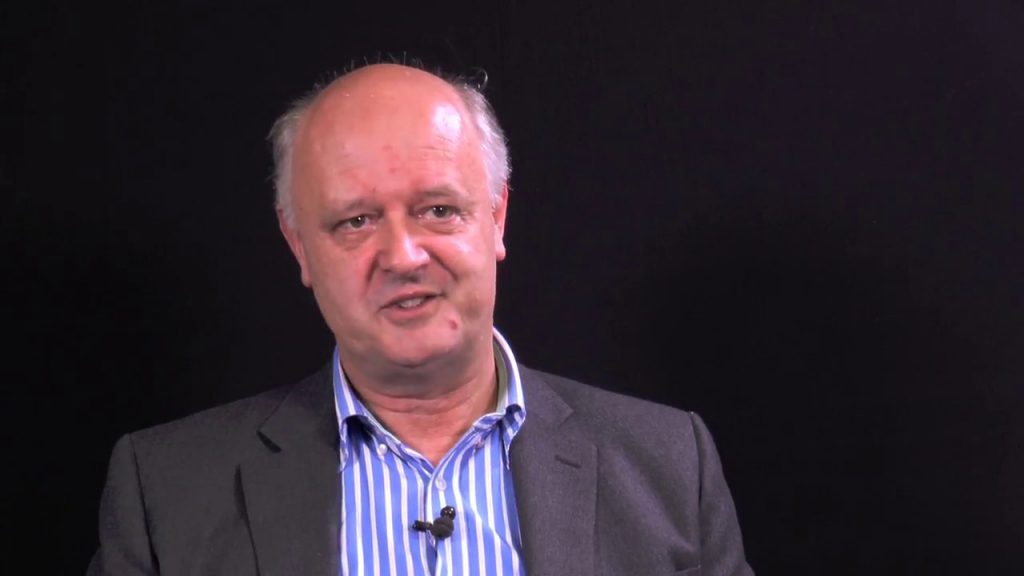 If you look at the brief history of online gambling, you'll find a number of key figures who've come to a less-than-appealing end. Some have ended up in prison for violating the laws of various nations, while others have had their reputations or bank accounts destroyed by a combination of bad luck, poor investments, and self-indulgence. There are, however, a select group of men and women who've managed to thrive despite the turbulent events; Mark Blandford is one such individual.
For those who don't routinely follow the news regarding Internet gaming, Mark Blandford is the founder and former Chairman/CEO of Sportingbet, one of the world's largest bookmaking operations. He's a self-made millionaire who's still going strong, while many of his contemporaries are either retired, bankrupt, or trying to dodge the U.S. authorities.
This article presents a biography of Mark Blandford, from his early years to the most recent details available to the public. Whether you're a devoted gambler or simply a curious passerby, it's my hope that you'll find something of interest.
THE EARLY YEARS
Mark Blandford was born in Hereford, England in 1957. His father was a farmer, and it's been reported that the elder Blandford had a love for watching (and possibly betting on) horse racing. This passion rubbed off on his son, as the young man spent some of his earliest years watching bookies and trying to get an autograph from jockey-turned-crime-novelist Dick Francis.
He attended Hereford Catholic School from 1969 to 1976. At the same time, he was trading shares and accepting bets from classmates with the help of soccer odds taken from a bookie tip-sheet. According to one report, he once accumulated $454 in student wagers before a vigilant instructor caught him and forced the young entrepreneur to refund the money.
From 1976 to 1979, he engaged in business studies at Wolverhampton Polytechnic with a concentration in international marketing. Following graduation, he tried his hand at a number of jobs, including everything from food marketing to radio.
GETTING INTO THE GAMBLING BUSINESS
In the early 1980s, Blandford settled on the gambling industry as the way to make his mark in the world. His wife was kind enough to float him a series of loans, and he used this money to purchase a small number of UK betting shops. At first, his strategy involved buying around six shops for $30,000 each, then selling them off in bulk for more than $650,000.
While the numbers above might sound lucrative, most of Blandford's money was constantly tied up in property. His net profits usually hovered around 2%, which made it difficult to compete with major players such as William Hill and Ladbrokes.
In order to get an edge, he used a lifetime spent at the racetrack to locate the gamblers who managed to beat the odds on a consistent basis. He began to spend time with these individuals and cultivate a friendship. It wasn't difficult, as both parties had a common enemy: the major betting chains.
For their part, the experts were no longer allowed to wager with the top betting outfits. Blandford came up with an idea, however, in which he would act as a front for his newfound pals. This allowed him to make a tidy profit, as well as stick it to the competition. As he once said in an interview, "It's a dog-eat-dog business."
Perhaps the biggest payoff, however, was the fact that Blandford became an even more dangerous bookmaker. He was able to learn the strategies used by the racetrack geniuses, and he then combined this with computer software and a decade worth of racing statistics. Before long, his own system began take shape.
THE BIRTH AND RISE OF SPORTINGBET
In 1996, Blandford became aware of the Internet via a friend. He was struck by the wide range of opportunities for gambling, especially since none of the major UK bookmakers seemed to have a presence there. At the time, the competition had their resources tied up in land-based betting shops, so Blandford saw this as a glaring opportunity.
The following year, he sold his betting shops to Tote Bookmakers for $825,000. Along with a partner, he invested in excess of $300,000 to design the software necessary to run an online gambling operation.
One of the most important elements was risk monitoring, as the company needed access to a punter's history at a moment's notice. After all those years of hanging around with the racetrack savants, Blandford wasn't taking any chances.
Inspired by visionaries such as Victor Chandler who'd made the decision to move their businesses outside of Britain, Blandford purchased one of only three betting licenses on the Isle of Alderney. While UK-based competitors were required by law to add a 9% fee to all bets, Blandford's site could take bets and save customers money at the same time.
SportingBet.com had arrived, and they accepted their first wager in October of 1998. The company enjoyed immediate success, and soon they were being floated on various stock exchanges. By 2000, they were hoping for a yearly income in the range of 30 million GBP. According to a quote from Blandford at the time,
During the early years, one of the main tactics was to gobble up other companies operating within the same industry. These buyouts included names such as Sporting Odds, Betmaker, and Number One Betting Shop.
The above strategy obviously worked, especially when combined with a number of other savvy business moves. Mark Blandford was named the AIM Entrepreneur of the Year in 2002, and the company's stock soon achieved a main market listing. Within a few years, they were generating annual revenue in excess of one billion GBP, with a profit exceeding 100 million GBP.
LEAVING HIS BABY BEHIND
In 2004, Blandford's company purchased Paradise Poker, a well-known site that accepted U.S. customers. Since they also owned other US-facing casino and betting operations, the company soon drew the attention of American authorities.
In 2006, SportingBet chairman Peter Dicks was arrested in New York City. This was due to a warrant in the state of Louisiana, one of the few places in America to specifically make Internet gambling illegal.
While the warrant was eventually canceled, the writing was on the wall for the online gaming industry. Blandford already had plenty of money in his bank account, as well as a wealth of business experience. Taking this event as a sign, he departed the company in 2007.
Four years later, the events of Black Friday led to the arrest of numerous gambling executives and the seizure of various domain names. As usual, Blandford's timing was impeccable.
LIFE AFTER SPORTINGBET
Despite the actions of the U.S. Department of Justice, both Mark Blandford and SportingBet continue to thrive. The latter was sold to William Hill for 530 million GBP in 2012, while the former has applied his entrepreneurial spirit to venture capital management, a string of business investments, and numerous public speaking engagements.
In 2015, he made industry news by speaking out on the potentially life-changing effects that blockchain technology (such as Bitcoin) could have on the world. The following year, he was once again associated with the gambling industry, as his venture capital firm Burlywood offered to purchase Sportech for 100 million GBP.
CONCLUSION
Mark Blandford's Twitter profile describes him as an "Entrepreneur, investor, racehorse owner, football fan, and poker player." All these things are true, and his idea to pursue online gambling also marks him as one of the most important trendsetters in the history of the industry.
While some of his competitors from the early days have faded away, died, or crashed and burned, Blandford keeps right on making money thanks to his skills as an investor. Coincidentally, these skills can largely be traced to his childhood, back when the future millionaire was nothing more than a farmboy with a love of the ponies.
No tags for this post.