Teddy Sagi
Founder of Playtech
Founder of SafeCharge International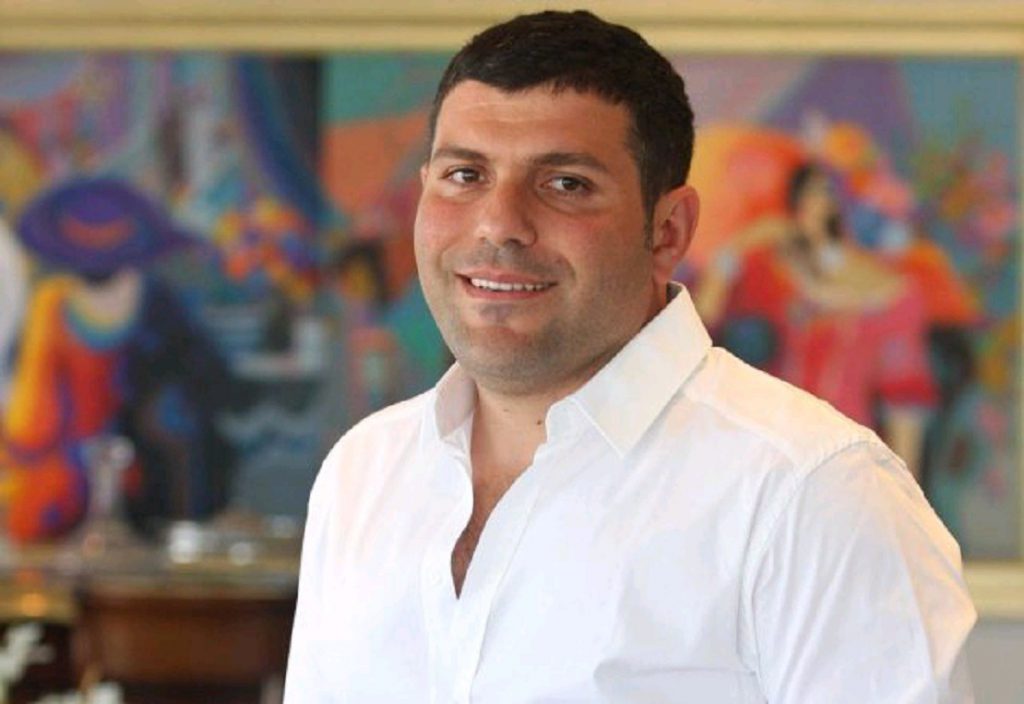 Teddy Sagi recently reached number seven on Forbes' 2015 Top Ten Richest People in Israel list, with his net worth currently being estimated at 3.4 billion dollars. So how did he accumulate so much money? Sagi is both an investor and an entrepreneur. Not only is he the founder of the world's leading supplier of casino gaming software, Playtech, but he has also made numerous wise investments that have significantly increased his wealth over the years.He's known for having said, "To be a billionaire, first you must make millionaires in your team." To gain a better understanding of who Teddy Sagi is and what his accomplishments are, please continue reading this extensive biography.
An Introduction to Teddy Sagi
Sagi was born in North Tel Aviv, Israel in 1972 to his father, Ami, and his mother, Lizi. He spent a good portion of his childhood growing up in the Shikun Lamed neighborhood, which is known for being a beautiful residential area for the moderately wealthy. His father owned a travel agency and showed him early on in life the importance of hard work and determination. His mother also worked very hard, as she was a certified cosmetician who sold and applied makeup for a living.
Playtech: Founded in 1999
In 1999, he launched Playtech, which is now one of the world's largest online gaming software providers. The start-up costs for this company were outrageous, as he hired only the most qualified mathematicians and developers to make their software top of the line. The first European casino to take their products online was actually powered by Playtech.
From the beginning, Sagi made sure that Playtech's software continued to advance with technology, and the company is still known today for offering some of the most innovative software available. They launched several new products early on including an online bingo network and the necessary software to accommodate live dealers.
Playtech continued to expand, eventually launching their first online poker network called, iPoker, which is used by many popular online casinos today. In 2005, they became one of the first software developers to offer mobile capabilities, as they recognized a steady increase in the use of cellular devices. The following year, Playtech was floated on the London Stock Exchange, and it was valued at approximately $768 million.
Over the past decade, the company has continued to expand, having signed numerous additional licensing agreements. Bet365, Paddy Power, Titan, and William Hill are just some of their more well-known clients. Playtech makes this promise to those they do business with, "We are committed to offering our partners best-in-class gaming products and services across all platforms. Our vision is to remove the barrier of technology for our partners, while keeping them at the forefront of innovation."
Through Playtech, Sagi has raised the bar for other competitors in the online gambling market. Playtech's games are known for having an easy to use interface, enhanced graphics, and great sound quality. Their games often are associated with excellent bonuses and special features that give customers more opportunities to increase their bankroll.
The wide selection of games to choose from is also impressive; they have baccarat, bingo, blackjack, poker, roulette, and slot games for starters. Their slots are known for having unique themes that help create a memorable gaming experience. Some of their slots are even based off of popular movies, such as Ace Ventura, Pink Panther, Captain America, and other Marvel comic book themed films. Playtech releases new games on a daily basis so that their customers never grow tired of the same, old thing.
Playtech now has over 3,000 employees across nine different countries. Their main headquarters are located in the Isle of Man, but they also have connections to Bulgaria, Cyprus, Estonia, Israel, Philippines, Sweden, and the United Kingdom. Sagi currently only owns 6.3% of the company, as he has sold the rest of his shares and has started to direct his attention towards other investment opportunities.
Camden Markets
The history of the Camden Markets can be traced back to the late 1700s when Earl Camden and several other entrepreneurs began to develop the land around what we now know as Camden High Street. Over the years, many more stores have been established, and now these markets are considered one of the most popular visitor attractions in London. These six markets attract nearly forty million people every year.
In March, 2014, Sagi made his first Camden Market purchase, buying the Camden Stables Market for $557 million. Of course, he didn't stop there. A few months later he purchased the Camden Lock and Buck Street Market, which consists of fifty stores, twenty galleries, and five food halls. After this transaction Sagi announced, "We are happy to buy Camden Lock that was a missing part of the puzzle on the way to creating a global brand. The purchase allows us to move forward more swiftly with developing the real estate and the unique electronic commerce that we are preparing and will make the huge potential of the place stronger."
The following year, Sagi purchased Camden Wharf and the Interchange Building for $132 million, making him the main owner of the Camden Markets. During the 24th Annual Props Award (2015), Teddy Sagi was deemed the Entrepreneur of the Year for these purchases.
One significant change Teddy Sagi made once he purchased the Camden Markets was expanding sales to the online world. Now Camden Markets has an updated website where customers have the opportunity to buy many of the same products they will find on location. Customers that enjoy the Camden Market products but don't have a chance to travel there can now make their purchases online.
Sagi's hope is to unify the Camden markets and create a better sense of community among them. The markets he owns now work together to make each other profitable, whereas before the different owners would be in competition with one another. These markets have also undergone some serious renovations that have substantially improved the markets' atmosphere.
Other Investments
Sagi is currently the primary shareholder for SafeCharge, a payment service provider that was founded in 2006. This company is known for providing a safe, efficient, and revolutionary way to make online/mobile payments. SafeCharge received the "Most Innovative Financial Product Award" at the Forex Magnates London Summit in the fall of 2013. The company is currently valued at just over $400 million.
Sagi also bought out the company called Cross Rider for $37 million, just two years after it was founded. Cross Rider initially just created platforms for developing Internet browser applications, but after Sagi took over the company they started to interpret Internet surfing traffic for advertising purposes. Since the change in ownership and the change in direction, the company's value has soared to over $250 million. Sagi also invested into a company called VisualDNA, which similarly is designed to help companies better target their ads by collecting data through personal quizzes.
Under Sagi's direction, Playtech entered the Forex market by purchasing TradeFX, sometimes referred to as markets.com, for $500 million. This company owns the binary options broker TopOption, along with several smaller brands. Playtech's Chief Executive at the time made this brief statement following the transaction, "The trading platform is complementary to gaming companies' operations."
The investments listed above highlight only some of his most profitable investments. Sagi has invested in so many different companies over the years that it would be impossible to list them all here. Although most of his accusations go smoothly, he's not always granted permission to make these purchases.
In the summer of 2015 for example, Sagi attempted to acquire another Forex company, Plus500, for $700,000. This company focuses on enabling trades for CFDs (Contracts for Differences). However, the United Kingdom's financial regulator, the FCA, refused to allow this transaction to take place; some speculate that it's due to his run in with the law nearly twenty years earlier.
Personal Life
Sagi is often considered one of Israel's most eligible bachelors, and he's known for always having a beautiful woman by his side. He has been romantically linked to several famous women including the former Miss Israel Yael Nizri and supermodel Bar Refaeli. Sagi and Refaeli's relationship came with a lot of media attention, as they were seen at a Britney Spears concert together just weeks after Refaeli and Leonardo DiCaprio's long term relationship had ended.
Sagi enjoys being on the dating scene and has no desire to settle down or get married any time soon. However, one aspect of Sagi's life that many people were not aware of is the fact that he has two children. Although he keeps his relationship with them private, we do know that he's actively involved in their lives.
Sagi owns the most expensive house in all of Israel; it's valued at over $41 million. He owns luxurious homes in other countries as well including Cyprus, England, Germany, and the United States. When it comes to his own personal expenses, he's not very conservative, which is surprising because when it comes to his business practices, he's known to be a penny pincher.
No tags for this post.