Rick Salomon sues Saudi Prince over a $2.8 million unpaid poker debt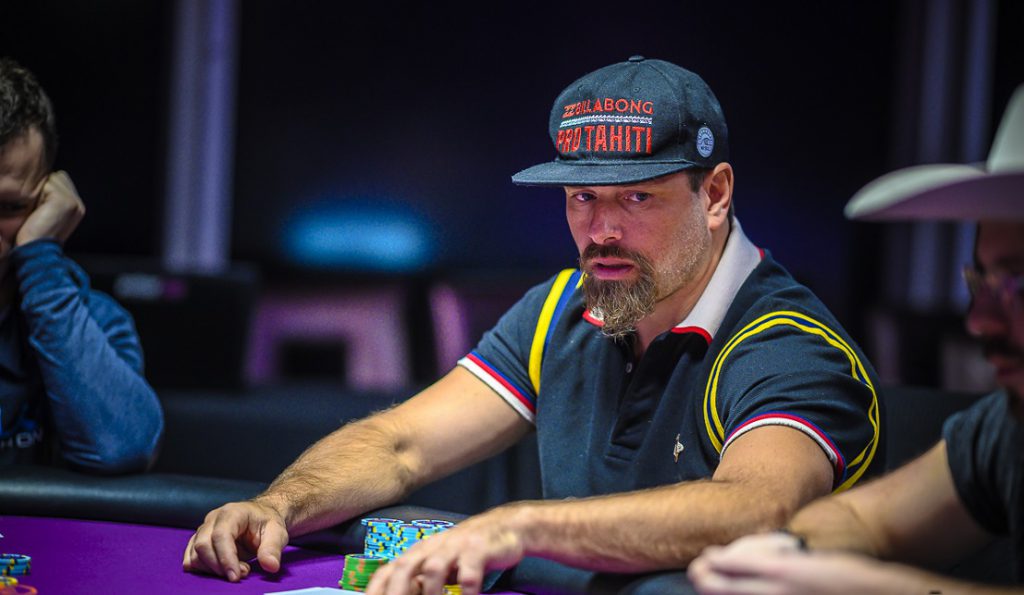 Rick Salomon has certainly been a controversial figure in the poker world in recent years, making claims about huge wins in private games and occasionally appearing for Super High Roller events. He has apparently also had an interesting private life, having previously been Pamela Anderson's partner. The legal dispute which came to light this week provides another fascinating window into Salomon's poker life within private cash game circles.

Court case surfaces in France
French court records show that Rick Salomon has launched a legal bid to reclaim 2.8 million euros he claims he is owed by Saudi Sheikh Raad Al-Khereiji. Salomon's lawyer claims the debt was accrued during a private poker game which took place at the Sheikh's home in Cote D'Azur. The court in Grasse heard that several players had been at the game in 2014 when, after a heavy losing session, Al-Khereiji told Salomon that he would have his lawyer in Los Angeles arrange payment of the debt. The lawyer contacted Salomon seven months later to say that no payment would be made, as the Sheikh believed the game was a "friendly part with no financial stake".

While this statement seems laughable given that the individual in question had played high stakes cash games with Salomon more than once before for large amounts of money. This had taken place in casinos on occasion, meaning that there was a traceable record of money having changed hands. This makes it hard to argue that Al-Khereiji did not think real money was involved.

The problem for Salomon is that arguments may not matter. French law states that, "the law does not grant any action for a gambling debt or for the payment of a bet". The exemption in this rule applies to "proper games" which "address the exercise of the body".

If any argument is to be had it is likely to be about whether poker falls into this category, and Salomon's team may have a hard time winning this debate at Grasse High Court. If they cannot, it seems that Sheikh Al-Khereiji will be able to cheat Salomon out of his 2.8 million euros in winnings. The court's decision is expected on December 2nd after it has heard the case.

Court case the latest twist in the story of Rick Salomon
After divorcing from third wife and actress Pamela Anderson, her lawyers claimed that Salomon had won $40 million from billionaire banker Andy Beal in a high stakes game at the Bellagio in 2014. Anderson hoped to sue for a portion of these "earnings" but received only $1 million from their divorce in 2014. The pair have been married twice and were rumoured to be reconciling earlier this year.

Nobody knows just how much Salomon has won in private games but the $40 million in winnings against Beal seems entirely plausible given his history. He as also finished in the top four places in $1 million Big One for One Drop tournaments on three occasions between 2014 and 2018. Those two 4th's and a 3rd place added up to just under $9 million in cashes.

Salomon also had a dispute with Doug Polk over a $1,000/$2,000 game which Polk travelled to play in, only to find that Salomon and his heads-up opponent didn't want anybody else to play. As the game was in a casino and tables are free to join, Polk sat anyway, leading to abusive comments from Salomon and his friend, with the two leaving shortly after. Salomon's friend was later arrested for drug possession, with Salomon claiming Polk had called the police on them. Polk later denied this was true.
No tags for this post.