Authorities arrest 55 after busting Macau casino loan sharking ring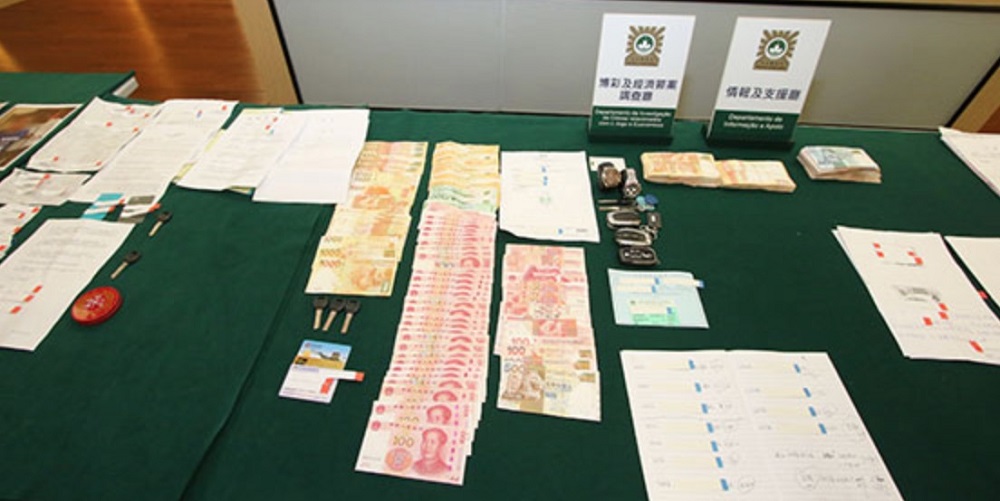 Macau's Judiciary Police, working in conjunction with the Zhuhai Public Security Bureau, have arrested 55 members of a criminal loan sharking syndicate operating in casinos in Macau and Taipa.

The JP released details of the operation, called "Double Arrow", this week which saw 110 criminal investigators dispatched to 22 locations in Macau and another 138 mainland police deployed to multiple cities in Zhuhai. According to police spokesman Choi Ian Fai, authorities were first tipped off two years ago and had been looking into the case ever since.

On Monday, Judiciary Police officers arrested 28 people including four key members of the syndicate, seizing HK$400,000 in cash from accounts linked to the group from various VIP rooms plus mobile phones, laptops and accounting records. Choi said the syndicate stored loan details on flash drives which were hidden in different locations to evade investigators.

At the same time, mainland police arrested 27 individuals including the alleged mastermind and other key members of the syndicate. Cash totaling almost RMB2.41 million from 150 bank accounts was also frozen.

Investigators said the syndicate first began operating in 2013 and had since lent at least HK$50 million, making a profit of more than HK$70 million. The 28 suspects arrested in Macau, aged between 27 and 50, have been charged with a range of offences including criminal syndicate, usury for gambling, deprivation of others' freedom of movement and extortion or acceptance of documents.
No tags for this post.