3rd Asia Entertainment & Investment Expo to be held at the SOKHA BEACH RESORT SIHANOUKVILLE, CAMBODIA from 26th-27thMarch 2020
9.Cambodia will host the third Asian Entertainment and Investment Expo on March 26 and 27, 2020。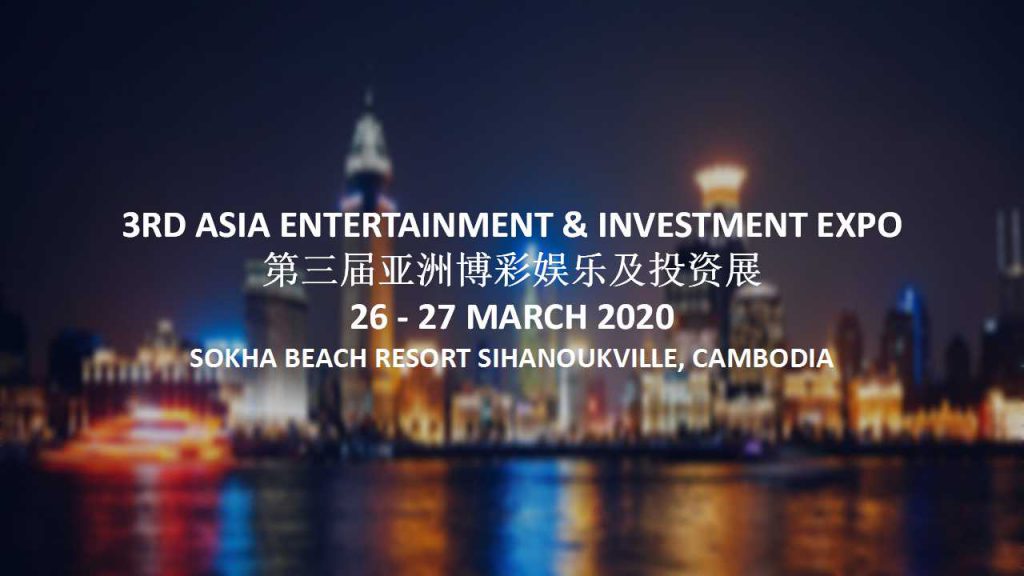 Cambodia will host the third Asian Entertainment and Investment Expo at the SOKHA BEACH RESORT SIHANOUKVILLE, CAMBODIA on March 26 and 27, 2020

It is reported that the 3rd Asian Entertainment and Investment Expo is hosted by United Business Media (M) Sdn Bhd from Malaysia and has the support of the Ministry of Commerce of Cambodia.

The event aims to introduce the latest relevant technological advances to the gaming, hotel, real estate and franchise industries. It is expected that many leading players in the international gaming industry will participate.

Organizers say Cambodia's growing appeal as a tourism and casino hub is the main reason for hosting the event.

Cambodia is one of the fastest growing gaming industry in Southeast Asia.

JP Morgan Securities (Malaysia) Sdn Bhd said earlier this year that Cambodia could soon replace Malaysia as the region's third-largest gaming market.

The second Entertainment and Investment Expo held in Sihanoukville on June 27 this year attracted more than 3,500 visitors from China, Singapore, Vietnam, the Philippines, South Korea, the United Kingdom, the United States, Malaysia, Japan, and Nigeria.

During the two-day event, the turnover was close to $ 80 million.
[Editor:Diana Chin]
Illustrate:(picture/asia-gamingexpo.com)
Related reading: