Gary,Spectacle Agree on City Take from Hard Rock Casino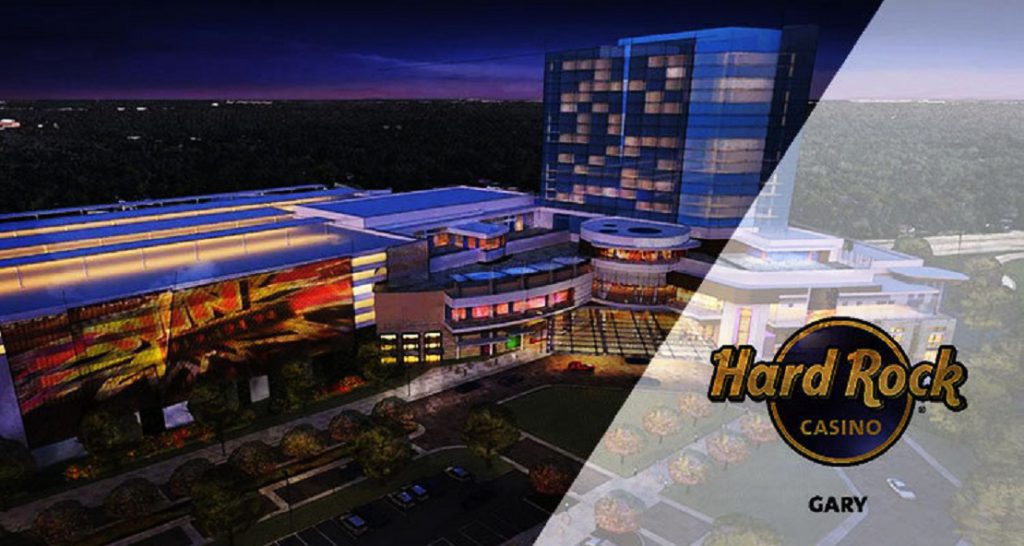 The Gary City Council and casino operator Spectacle Entertainment LLC have agreed on the financial take of the city from the casino gambling operations of the future Hard Rock Casino that is planned to be located near the Borman Expressway off Burr Street, and to open doors by the end of next year.

During a Tuesday meeting, city officials unanimously approved a pact that will see Gary receive 3% of the casino's adjusted gross receipts. The city's share must not fall below a minimum of $6.15 million a year. It will also receive another 3% from the gambling venue's sports betting revenue.

Spectacle agreed to provide the city with $5 million in advance due to Gary's difficult financial situation. In exchange, the casino operator will receive a monthly credit of at least $83,333 from the city.

Commenting on the Tuesday approval of the pact between Spectacle and the host city of its future casino, John Keeler, Vice President and General Counsel for Spectacle, said that "there wasn't much in it for us, but it checks off another box."

No Groundbreaking Date Yet
Earlier this year, Spectacle announced that it had teamed up with Florida-based gaming and hospitality giant Hard Rock International to build a $300 million casino complex that will occupy a 225,000-square-foot site in Gary, Indiana and will feature a casino with more than 2,000 gambling positions, Hard Rock Cafe, 2000-seat Hard Rock Live music venue, and a number of food and beverage facilities. Plans also include the addition of a 200-room Hard Rock hotel and a parking garage at a later stage.

The Hard Rock scheme is part of Spectacle's plan to relocate its two Majestic Star riverboat casinos onto dry land. The two facilities will be merged into a single casino complex. Spectacle will relinquish one of its Majestic Star licenses and the vacated license will be repurposed for the development and operation of a casino in Terre Haute, Vigo County.

Of when they plan to start construction of the Gary casino, Mr. Keeler said this week that they "hope to do it this year" and that they are "working on bids for fencing and preliminary site work and continue to do environmental studies."

Mobile Betting Partnership
Spectacle announced this week that it has found a mobile betting partner to support its entry into Indiana's sports betting market. The casino operator has teamed up with USA Sports Gaming for the launch of the BetIndiana mobile betting app.

According to a report, Spectacle does not plan to add a physical sportsbook at its future Gary casino. The gambling venue would instead feature a sports lounge with TV screens that will broadcast sports events. Bettors will be able to use their phones at the lounge to place bets on different games via the BetIndiana app.

USA Sports Gaming Founder and President Frank Ignatius said this week that they are ready on their side and will be able to launch the betting app as soon as they secure the necessary approval from the Indiana Gaming Commission. He pointed out that they expect this to happen within the next four to six weeks.

Indiana's retail and digital sportsbooks handled $35.2 million in bets during the first full month of regulated sports betting in the state. Revenue from sports betting operations totaled $8.6 million in September and the state collected just over $813,000 in taxes.
No tags for this post.