Raymond Bitar
Founder of Full Tilt Poker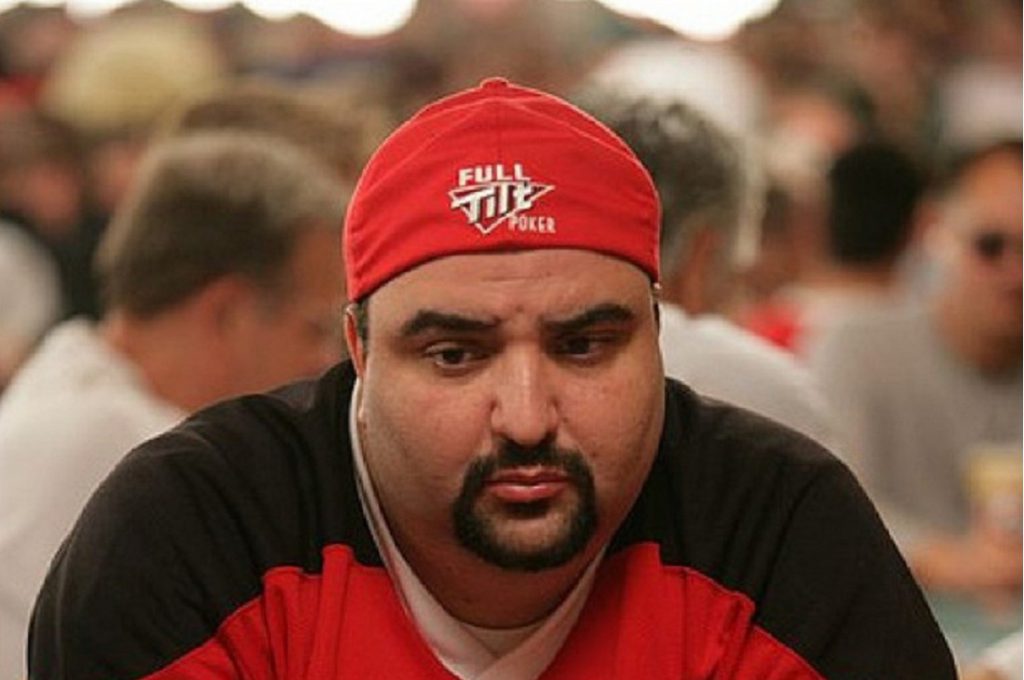 Raymond Bitar managed to build a multi-million-dollar business from the ground up thanks to his entrepreneur spirit and his sheer love of poker. He founded Full Tilt Poker, one of the most successful online poker sites in the business.
Bitar, unfortunately, let his desire for more wealth lead him down the road of criminal action. He resorted to stealing funds from his players' accounts, taking over $390 million in total. To learn more about Raymond Bitar, his childhood, his role in the Full Tilt Poker scandal, and to see what he is up to now, please continue to read this detailed biography.
Early Life
Raymond Bitar was born in California in 1972. He never got to know his father, who ran out on the family while he was still in diapers. He was very close to his mother, though, who was a hardworking woman that held 3 jobs in order to provide for the family. Despite her efforts, the family still didn't have a lot of money.
When Bitar was in middle school, one of his friends invited him over to play poker with a few of the neighborhood kids. Bitar enjoyed himself so much that he started playing poker with them on a regular basis. He would spend his free time learning winning strategies he could use to beat his friends. Poker soon became his favorite game to play; he would carry this love of poker with him throughout his entire life.
Bitar started working as a market maker for the Pacific Stock Exchange when he was only a sophomore in high school. His responsibilities included buying and selling stocks for clients. He worked there part-time for several years until he graduated from high school. He didn't have any desire to go to college, so he looked for full-time work instead. His experience in the day-trading business helped him get a full-time position at a private stock trading company. He eventually was promoted to manager of the firm and started to make a decent amount of money.
Full Tilt Poker
As a result of his new position, Bitar had the opportunity to meet one-on-one with a variety of clients. Among these clients was the legendary Chris Ferguson, who had just won the World Series of Poker No Limit Texas Hold'em World Championship. Ferguson helped Bitar improve his poker skills, and Bitar helped Ferguson improve his stock trading skills. The two became close friends.
At one point, Bitar approached Ferguson with the idea to create a website that was exclusively dedicated to online poker. It would have an easy-to-use interface and a variety of different poker games to choose from. Ferguson got on board with the plan, and the two teamed up to found Tiltware, the company that would own and operate Full Tilt Poker.
His first order of business was picking out the site's logo. He wanted it to be simple and easy to read. Unlike other poker sites, he didn't feel the need to incorporate poker chips or playing cards into the design. He instead settled on a red, tilted triangle behind white text.
Full Tilt Poker officially launched in 2004. What made this site unique was the fact that it offered the chance to compete against professional poker players. "Play Poker with the Pros" became their slogan. Players like Andy Bloch, Phil Ivey, John Juanda, Howard Lederer, Erick Lindgren, and Erik Seidel were endorsed by Full Tilt Poker and would regularly play on the site.
In an interview with Poker News, Bitar explained one of the main obstacles he faced in getting Full Tilt Poker off the ground: "The biggest challenge has been that there are a lot of people who don't believe the pro players play on the site. That has been the biggest challenge, to convince people that, yes – that is Howard Lederer playing, yes that is Phil Ivey."
Players from around the world opened accounts at Full Tilt Poker, and it quickly became one of the most popular poker sites on the web. They started sponsoring tournaments and poker training sessions. They even opened a suite outside the WSOP tournament room, giving players a place to relax in between gaming sessions. They were continually looking for new ways to expand and make their presence known.
In 2006, Bitar and the rest of the poker community received devastating news. The United States had passed the Unlawful Internet Gambling Enforcement Act, making it illegal for sites to serve US players. One of Full Tilt Poker's biggest competitors, PartyPoker, chose to withdraw from the US market entirely, leaving many players searching for a new site to play at. Despite this new law, Bitar decided that Full Tilt Poker would continue to accept US customers. Because of this decision, the site nearly doubled in size, as it picked up many of PartyPoker's former players.
As Full Tilt Poker started to increase its yearly revenue, Bitar started throwing lavish parties to celebrate. He would invite celebrities and casino moguls from around the world to party with him and his staff. Elephants and other exotic animals were often shipped in for the celebration, and the food was always catered by multiple 5-star restaurants. These parties made it look like Full Tilt Poker was in a very good financial position.
Ponzi Scheme
Looks can be deceiving, though. One of Bitar's board members quit in 2006, claiming that Bitar and the other managers at Full Tilt Poker were in over their heads. He said that they clearly didn't know how to deal with the rapid growth of the company and were making poor financial decisions as a result.
Then, in 2008, professional player Clonie Gowen, who was previously sponsored by Full Tilt Poker, pressed charges against the company, saying Full Tilt Poker still owed her money from their sponsorship agreement. Other professional players started having similar complaints, and even players on the site began having trouble withdrawing their funds. Things were not looking good for Full Tilt Poker.
On April 15, 2011, the day that would later become known as Black Friday, the Department of Justice seized Full Tilt Poker's domain name for being in direct violation of the UIGEA. In order to receive their domain name back, they would have to return any funds that were left in their US players' accounts, plus pay a hefty fine.
It suddenly became obvious that Full Tilt Poker did not have the necessary funds to do this. This left players angry, wondering where all their money had gone and if they would ever see it again. It turns out that Bitar had been using the money from players' accounts to pay his investors and the professional poker players that worked for him. Bitar had also set aside $24 million worth of players' funds in a foreign bank account that he planned to use to throw more of his luxurious parties. Thanks to him, Full Tilt Poker had racked up over $390 million worth of debt.
Bitar would eventually be charged with bank fraud, money laundering, and several other felonies. He was initially sentenced to 50+ years in prison, but a plea bargain deal lessened his sentence substantially. In fact, Bitar was released from prison in 2013 after agreeing to fork over $40 million. The only reason the judge was so easy on Bitar was because he had developed a rare heart condition. If he didn't receive a heart transplant within the year, he would probably die.
He formally apologized to the players at Full Tilt Poker in an interview with PokerStrategy, saying, "I would like to offer my sincere apology to all who have been affected by these events and to clarify that my silence was not an attempt to 'hide,' or 'ignore,' the situation. It was done out of necessity to ensure the focus remained on the continued efforts to reach the best outcome for the players."
Raymond Bitar Now
Bitar got the transplant he needed and was able to make a full recovery. Many people in the poker community felt like he had escaped the punishment he deserved, while others were just happy to hear that he was healthy again. Since he knows there will always be people that will never forgive him, he chooses to stay away from Las Vegas and other populated areas where someone is likely to recognize him.
Bitar got married in 2016 to a gorgeous woman named Jackie Lucas in Saint Sophia's Cathedral in Los Angeles. The wedding was extravagant, costing over one million dollars when all was said and done. There was a total of 26 people in the wedding party, and it was well attended by Bitar's friends and family.
Bitar is hoping for a fresh start and wants to put the past behind him. He has no plans to be a part of the gambling industry ever again, but instead wants to return to the day-trading business if possible. He and his new wife hope to have children in the near future and raise them in LA.
No tags for this post.