Andrew Black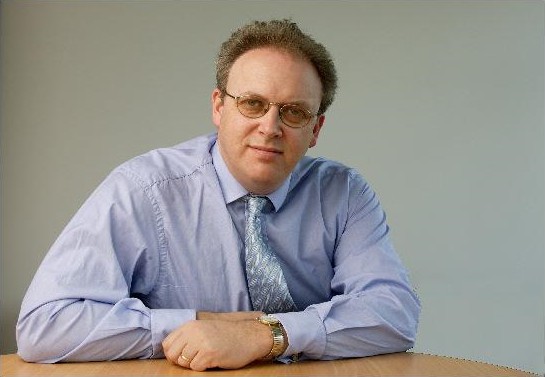 Andrew Black is well known throughout the gambling community as the mastermind behind one of the most cutting-edge betting sites in the world: Betfair. As a result of Black's commitment to innovation, Betfair makes over $400 million a year and has over 1.1 million active customers, making them a top competitor in the industry. Black won the Ernst & Young emerging entrepreneur of the year in 2002 for his efforts.
To learn more about Andrew Black, his childhood, his early career choices, and what inspired him to create Betfair, please continue reading this extensive biography. It comes complete with personal quotes from Black himself and an update on what he is doing today. Surely, you'll discover something you never knew before.
Early Years
Andrew Black was born on May 13, 1963, in south London. He is the grandson of Sir Cyril Black, a very religious man who spoke out against the dangers of gambling and was against the legalization of UK betting shops. As you will soon find out, Black did not let his grandfather's opinions shape his views on gambling. It helped that his father was open to gambling and started taking him to horse races when he was just 8. In fact, some of Black's earliest childhood memories are of him and his father spending all day watching the horses run the track, cheering for the ones his father had put money on.
Black attended King's College School in Wimbledon. There, he played soccer and excelled in all of his math courses. After graduating in 1981, Black enrolled at Exeter University, where he planned to pursue a degree in computer science. Unfortunately, he never ended up graduating because he skipped too many classes. It turns out he preferred spending his days at the local bookmakers rather than at the university's lecture halls.
After college, Black spent the next couple years working a variety of entry-level jobs, which included being a contractor's assistant and a stock boy. He left the workforce the moment his brother was diagnosed with a serious brain infection. He moved back home to take care of his brother, who could no longer walk or speak as a result of the disease. His brother passed away two years later, at the young age of 19.
In Search of a Career
After his brother was gone, he decided to focus on his career. He started working for a derivatives company named Track Data. At first, he was a customer service representative, but he eventually worked his way up to the manager of research and development. When he wasn't working, he could be found gambling at one of London's many race tracks. He was so successful that he started making more money through gambling than he would ever be able to make at Track Data.
He decided to leave his job and become a professional gambler instead. He made a decent amount of money and enjoyed the countless hours he got to spend betting on horses. He knew he wouldn't be able to do that job forever, though. He had recently married a woman named Jane, and the two were thinking about starting a family.
In an interview with The Telegraph, Black was quoted as saying, "I wanted to achieve something in business. I was unshakable in my belief that something would work out, but I didn't know what it would be." The more he looked into business opportunities, the more he was drawn to the gambling industry. He believed that the future of betting would be to steer away from bookmaking and head towards exchange betting instead.
Co-Founding Betfair
Black approached his friend Edward Wray, who worked at JP Morgan at the time, and told him about his idea: an exchange betting site. Although he was skeptical at first, Wray decided to support Black and become his business partner. They were forced to do fundraisers to raise enough money to start developing the Betfair website. Once they had received a total of $1 million, they were ready to get to work. They assembled their team and started the development process.
Black's leadership style is unique in the fact that he wants people to be comfortable more than professional. Those who worked under him were encouraged to wear shorts or sweatpants around the office, as he believed they were more likely to work hard if they felt comfortable in what they were wearing. He also didn't mind if they drank at the office, as long as their drinking habits didn't interfere with their work.
The relaxing work environment that Black created seemed to be effective, and by 2000, they were ready to launch the Betfair website. What made Betfair stand out against its competitors was that they were the first company to successfully allow two punters to accept bets at agreed odds from one another instead of a bookmaker. This gave punters more options because any bet they placed would be valid as long as someone was willing to agree to their odds.
Another unique aspect of the site had to do with how the odds were displayed. They were set up in a similar fashion as to how numbers are displayed in the stock market: ever changing. You could actually watch them change as new offers came in. Punters were attracted to this feature, and it's part of the reason why Betfair grew in popularity so quickly.
Black admitted this in an interview by saying, "I think the aspect of our model that was truly original was the realization that you could have odds on the screen exactly like the stock market – the mechanics of the stock exchange can really work with odds. Everything else really followed from there." This interview took place in 2003, just after Betfair received the Queen Award for innovation.
Originally, Betfair only accepted bets on major horse races and other sporting events. They have since expanded their website to include a casino and a poker section, making them a one-stop destination for all of their players' gambling needs. Black thought this expansion would help attract more people to the Betfair site, and he was right; Betfair went from having just over 750,000 active users to having over 1.1 million active users overnight.
These numbers are impressive, considering Betfair does not accept customers from the United States. Black noticed there were legal gray areas surrounding the gambling industry in the US when he first launched Betfair. Not wanting to get caught up in the middle of it, he set up a geo blocker that would restrict anyone with a US IP address from reaching the site. This decision proved to be a good one, as his company was unaffected by the United States' passing of the UIGEA in 2006.
As the years went on, Betfair continued to flourish. They were floated on the London Stock Exchange in 2010 and were valued at $2.2 billion. That same year, Black decided he was ready to step down from the day-to-day operations of the company. He took his 13% stake in the company and used it to fund his next business endeavors.
Leaving Betfair and Moving On
Soon after leaving Betfair, Black announced that he was teaming up with Michael Owen to form Owen's Manor House Stables, which is now home to hundreds of Thoroughbred racehorses. Black's racehorse, Brown Panther, lives at the stable. Thanks to the training provided by Owen's Manor House Stables, Brown Panther managed to win the Goodwood Cup in 2013 and the Irish St. Leger in 2014.
Black also recently started writing his own horseracing blog named "Bert's Blog," where he discusses his picks for upcoming horse races. He has interviewed a number of former Betfair employees and gurus in the online gambling industry, turning those interviews into blog posts as well. He keeps his blog posts short, simple, and to the point; they usually contain some element of humor, too.
When Black isn't at the stables or writing his blog, he is spending time with his wife and 4 children. They often go on camping trips together, where they enjoy fishing, kayaking, and sleeping under the stars. All four of his children have graduated from college and are starting to enter the workforce. While Black has offered each one of them a position at Owen's Manor House Stables, no one has taken him up on his offer yet. There have been rumors going around that Black plans to start a software company with his daughter, but as of right now, that is just speculation.
Wrap-Up
Andrew Black revolutionized the gambling industry by making the world's first online betting exchange, eliminating the need for a bookmaker. His company, Betfair, has been a major success over the years, attracting millions of people from all over the world. Black's innovative ideas helped the company become one of the leaders in its industry, with other gambling sites following in their footsteps. We are thankful for his contributions to the world of gambling and will be curious to see what he chooses to do in the years to come.
No tags for this post.