The Shaked Brother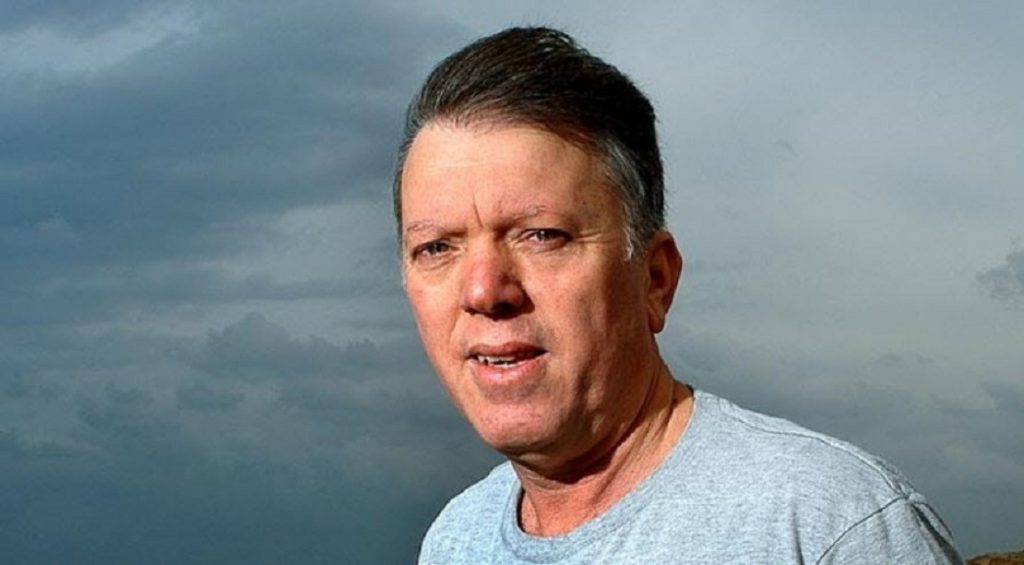 Avi and Aaron Shaked, two Israeli brothers, have made a huge impact on the gambling industry through their establishment of 888 Holdings. After years of hard work and revolutionary ideas, they were able to create one of the first successful online casinos. Their work has forever changed the standards for online casinos.
To learn more about Avi and Aaron Shaked and their involvement in 888 Holdings, please continue reading this unique biography. We guarantee you will discover something you never knew before.
The Shaked Brothers: Early Years
Avi and Aaron Shaked were both born in Netanya, Israel, during the 1960s. They were born into an upper-middle-class family who was always there to give them the love and support they needed. Avi, who was 2 years older than Aaron, was very protective of his younger brother and often stood up for him against the bullies at their school. Aaron looked up to his older brother and was constantly going to him for advice.
After Avi finished high school, he decided to attend Ben-Gurion University of the Negev, which is located in Beersheba, Israel, to pursue a degree in chemical engineering. Two years later, Aaron would join him at the same university to pursue a degree in dentistry. While at college, Avi and Aaron drifted apart. They made their own friends and just didn't get to spend as much time with each other as they had before.
Avi spent much of his free time working at a telecommunications company, so he could start paying off some of his student loans. Aaron, on the other hand, spent many weekends attending dentistry conferences all over the world. One of the most noteworthy conferences he was able to attend was held in Monte Carlo. In between seminars and lectures, Aaron was encouraged to visit the nearby casinos. Aaron's first time in a casino took his breath away; he was amazed by the gorgeous buildings, rows of slot machines, and the sheer number of people who were there.
The Establishment of 888 Aaron's experiences at Monte Carlo made him wonder if he would be able to create a virtual casino online. He approached his brother with the idea, and the two of them got to work. All of a sudden, they were spending almost every free moment together again. They would dedicate at least 20 hours a week to working on this project, sometimes even more. That was a substantial amount of time, considering they were both still in school.
It didn't take the brothers long to realize that they knew very little about the gambling industry, which would make creating games that offered an authentic experience very difficult. They decided it would be in their best interest to spend some time at the local casinos so that they could get a better feel for their atmosphere and what it's like to play the games live.
A few years into the project, it became obvious that this was a much bigger undertaking than they had previously anticipated, so Avi and Aaron asked their mutual friends to join in their efforts. Shay and Ron Ben-Yitzhak had a background in both gambling and software development, so they would be huge assets to the project.
Now that more people were involved, the brothers decided to form an official business, which they named 888 Holdings. Each brother would own 25% of the company. They all agreed to remortgage their homes in order to have enough starting capital to get their business off the ground.
In May 1997, they were finally ready to launch their first website: Casino-on-Net. Thousands of people from all over the world opened an account on the site. Players were impressed by the site's easy-to-use interface and its selection of high-quality games on offer. At that time, most online casinos had complicated interfaces and only a small range of games to select from.
Aaron's Contributions to 888
Aaron's role within the company was to look for ways in which the company could expand, while also looking for ways they could cut back on expenses. One big decision that Aaron made to help the company save money was to move its headquarters from Antigua, where the taxes were increasing at a rapid rate, to Gibraltar, where the taxes were at an all-time low. Another plus to moving the company to Gibraltar was the fact that gambling wasn't heavily regulated there, so the company would have more freedom to expand.
It took a while for Aaron to obtain a license from Gibraltar, but once he did, 888 Holdings was able to cut back expenses by nearly $50,000 a month. They were able to use this money to launch their second online casino, which they effectively named Reef Club Casino. What made this casino unique was the fact that it was one of the first online casinos to offer an exclusive VIP incentive program. Players loved getting rewarded for playing on the site; the more games they played, the more perks and prizes they would have access to.
Avi's Contributions to 888
Avi would become the company's marketing specialist. He led Random Logic Limited, which was a team of specialists who researched marketing strategies for 888 Holdings. Under Avi's leadership, they would try out different promotions and see which ones brought more people to their casinos. They also would explore a variety of different advertising options to see which avenues would attract the most players. In some parts of the world, they were able to run commercials on gaming networks. In other parts of the world, they put advertisements in magazines and sent out emails to potential customers.
Thanks to Avi's efforts, 888 Holdings continued to expand. In 2006, Avi encouraged the company to launch a new and improved template for both of their websites. They added more vibrant graphics and advanced video slot machines; they also worked hard to make sure the interface was as easy to use as possible. These changes helped offset the loss of revenue the company suffered after the United States passed the Unlawful Internet Gambling Enforcement Act, which prohibited 888 Holdings and other online casinos from being able to serve US customers.
Life After 888: Aaron Shaked
Soon after the UIGEA was passed, Aaron stepped down from his position at the company in order to spend more time with his family. His wife and 2 children enjoyed having him around more often. The family spent many of their weekends building schools and houses for the poor communities of Israel together, as Aaron wanted his family to understand the importance of helping those less fortunate than themselves.
Once his daughter graduated from high school, he went into business with her. They started a company named CleanTech technologies that sold medical supplies at a discounted price. Since Aaron never ended up becoming a dentist, this was his way of still having an impact on the medical world.
In 2009, Aaron became very ill. He spent most of his days in bed, as he did not have enough energy to perform even the simplest task. Doctors were unable to identify exactly what was wrong with him, but they suspected it might be a rare form of Lyme disease. In January 2010, Aaron passed away in his sleep. His 25% share of 888 Holdings now belongs to his wife, who continues to use those funds to improve the poor communities of Israel.
Life After 888: Avi Shaked Avi left the company shortly after Aaron did. One of his dreams was to help establish peace between the Palestinians and the Israelis. With the aid of a few politicians, Avi was granted permission to fund the building project for the Geneva Convention. This building was designed to be a neutral meeting spot were peace talks could take place between Israeli leaders and Palestine leaders.
Avi offered a Palestinian Prime Minister $1 billion to discuss a peace agreement with his Israeli counterpart. Shortly after that, he ran for parliament, and although he wasn't elected, he did convince some members of parliament to endorse the Geneva Convention. He slowly but surely makes strides towards establishing peace between Palestine and Israel.
Avi is currently married with 3 children; he has 2 daughters and 1 son. He is a dedicated father who loves spending time with his family. In 2007, he went into business with his son, Eyal, to open up a chain of coffee shops called Chitta Cafe. These coffee shops were a huge success, as there are now over 130 of them spread all over China.
When Avi isn't working, he enjoys traveling all over the world with his wife. The couple particularly loves visiting Eastern Europe and South America. They generally avoid hitting tourist locations and instead look to stay in small towns, where they can really learn about the area's culture. Avi still owns 25% of 888 Holdings and is appreciative of the financial freedom owning that company gives him
No tags for this post.