Wynn on the rise as 20 Macau restaurants featured in Michelin Guide Hong Kong Macau 2020
Three new Michelin stars, split between two restaurants, were the latest additions to Macau's gastronomy ranking in the Michelin Guide Hong Kong Macau 2020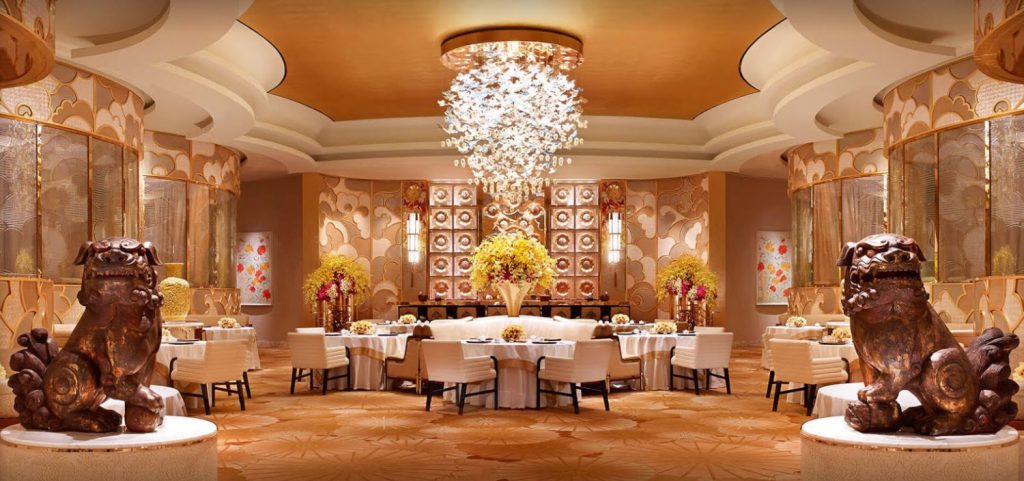 Three new Michelin stars, split between two restaurants, were the latest additions to Macau's gastronomy ranking in the Michelin Guide Hong Kong Macau 2020, unveiled at a glitzy ceremony at Grand Hyatt, City of Dreams on Tuesday.
The most notable addition to this year's guide is Sichuan Moon, located at Wynn Palace, which entered the listing for the fist time with two stars. Wynn Macau's Wing Lei added an extra star as well to join Sichuan Moon with two stars.
A total of 20 Macau restaurants earned stars in the Michelin Guide Hong Kong Macau 2020 with three enjoying 3-star staus: Robuchon au Dôme and The Eight at Grand Lisboa and Jade Dragon at City of Dreams.
Macau and Hong Kong "have their very own identity, but are quite similar when it comes to the quantity of good food served," said Gwendal Poullennec, International Director of the Michelin Guides, who presented the awards. He explained that Macau is an example of where the "gastronomic experience is perfectly balanced between tradition and modernity."

Macau's 2-star list also includes Alain Ducasse at Morpheus, Feng Wei Ju at StarWorld, Golden Flower at Encore Hotel in Wynn Macau, Mizumi (Macau) at Wynn Macau and The Tasting Room at Nüwa in City of Dreams.
1-star restaurants are King, Lai Heen at Ritz-Carlton in Galaxy, 8 ½ Otto e Mezzo – Bombana at Galaxy, Pearl Dragon at Studio City, Shinji by Kanesaka at Nüwa in City of Dreams, The Golden Peacock at The Venetian, The Kitchen at Grand Lisboa, Tim's Kitchen at Lisboa Hotel, Ying at Altira and Zi Yat Heen at Four Seasons Hotel.
Melco Resorts & Entertainment boasts the most number of Michelin restaurants in Macau with six signature restaurants recognized, as well as the most Michelin stars with 10.
[Editor:Diana Chin]
Illustrate:(picture/wynnpalace.com/)
No tags for this post.