Global In Focus Outbreak – Macro-economic pressures see Galaxy Entertainment Group revenues fall 8.4% in 4Q19
The suspension of all casinos in Macau for 15 days will have an impact on GEG's financial results this quarter.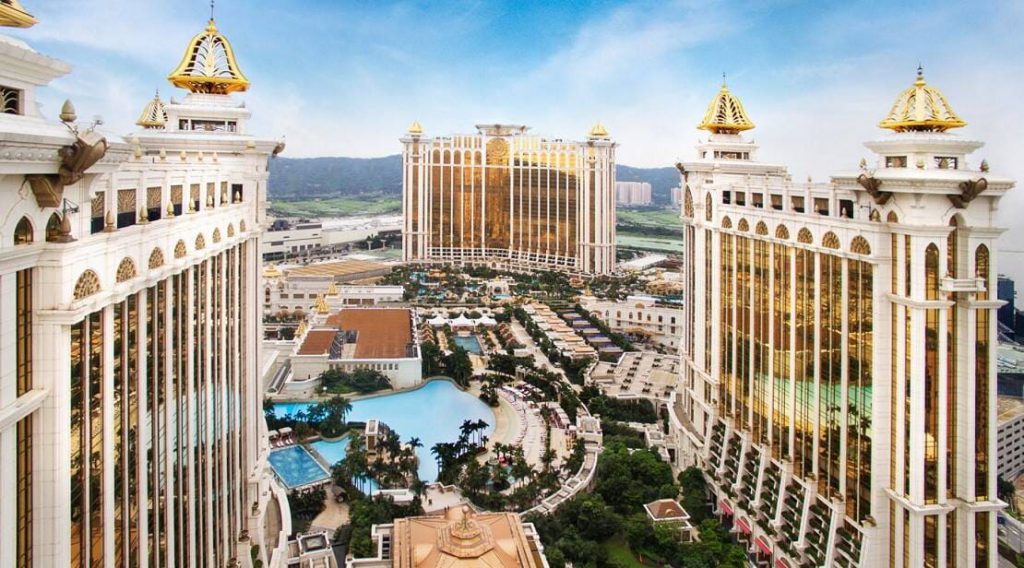 Galaxy Entertainment Group (GEG) reported an 8.4% year-on-year decline in net revenue to HK$13.0 billion in the three months to 31 December 2019, although the results were boosted by good luck at flagship property Galaxy Macau and higher non-gaming income.
Net gaming revenue for the quarter fell 11.5% to HK$10.75 billion, while non-gaming revenue rose 4.2% to HK$1.43 billion. Group-wide Adjusted EBITDA fell 6.5% year-on-year and 1.5% quarter-on-quarter to HK$4.10 billion, despite both gaming and non-gaming revenue showing improvement over 3Q19 numbers.
Citing a range of macro-factors that impacted revenue, including "a slowing world economy, introduction of the VIP smoking ban, RMB fluctuation, continuing competition from regional markets and disruption in Hong Kong," GEG saw its rolling chip volume across all properties fall 35.1% to HK$168.98 billion, with win of HK$6.46 billion. Mass table drop fell very slightly to HK$30.60 billion, although an improved win rate of 24.0% saw mass win edge out 4Q18 revenue at HK$7.33 billion. EGM volume was also down very slightly to HK$17.98 billion with win of HK$659 million.
Galaxy Macau contributes most
Galaxy Macau contributed the lion's share of the company's results, with net revenue falling 9.9% year-on-year to HK$9.34 billion including gaming revenue of HK$8.14 billion, down 11.6%. Adjusted EBITDA fell 6.5% to HK$3.21 billion.
Rolling chip volume at Galaxy Macau declined 33.5% to HK$114.67 billion, although a win rate of 4.0% helped win reach HK$4.61 billion. Mass table drop fell 1.3% to HK$18.36 billion with win of HK$5.22 billion while EGM handle declined 7.6% to HK$11.87 billion with win of HK$539 million.
At StarWorld, net revenue fell 11% year-on-year, but rose 5% quarter-on-quarter, to HK$2.65 billion on gaming revenue of HK$2.52 billion. Adjusted EBITDA declined 12.4% to HK$782 million.
Rolling chip volume was again down significantly, by 42.1%, to HK$50.54 billion, but a high 3.5% win rate, compared with 2.7% in the prior year quarter, kept win at HK$1.77 billion. Mass table drop fell 4.2% to HK$9.22 billion with win of HK$1.61 billion while EGM handle grew 20.4% to HK$2.42 billion with win of HK$55 million.
Mass-only property Broadway Macau reported net revenue of HK$154 million in 4Q19, up from HK$144 million on non-gaming revenue, ensuring a 100% increase in Adjusted EBITDA to HK$16 million. The increase was despite a decline in casino revenue, where mass table drop fell 7.5% to HK$320 million with win of HK$61 million and EGM handle by 17.9% to HK$471 million with win of HK$11 million.
GEG's FY19 results saw a group-wide 5.2% fall in net revenue to HK$37.4 billion, with Adjusted EBITDA down 1.8% to HK$12.6 billion.
Impact of this Event
In comments accompanying the results release, GEG Chairman Dr Lui Che Woo noted the impact the event and subsequent 15-day closure of Macau's casinos would have on the group's financial results for the current quarter. However, he also issued his full support to preventative measures being undertaken by the Macau government, describing it as "critical for society to unite."
Dr Lui also said the company has "re-accelerated" work on its Galaxy Macau Phase 3 and Phase 4 developments since the re-opening of casinos on 20 February.
[Editor:Doris Meng]
Illustrate:(picture/galaxyentertainment.com)
Related Posts: