Lucky Thief Steals $13,000 from Washington State Casino After Crawling to Unlocked Safe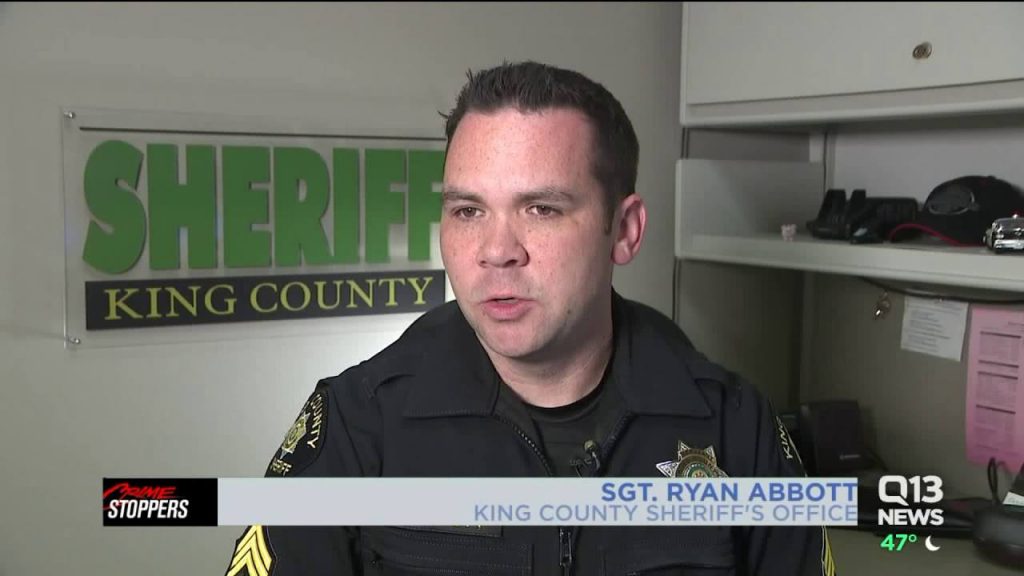 The King County Washington State sheriff needs the public's help to arrest a man who got down on all fours in a Shoreline casino, crawled past a counter, and eventually reached an office where he found over $13,000 in an unlocked safe. The flexible bandit then stole the cash during the Sept. 27 heist.

Most of the incident was captured by surveillance cameras. There is just one problem: authorities do not know the name of the suspect.

That is why Crime Stoppers of Puget Sound recently announced it is offering up to $1,000 in reward money for information that leads to the criminal's arrest.

It was purely by accident that the thief even discovered the money in the safe, police believe.

"The manager had put all of the cash from the tills into the safe and he did not lock the safe," King County Sheriff Sgt. Ryan Abbott told Q13 Fox TV News.

Apparently, the manager had to leave the office to speak with people on the casino floor. So reportedly, he closed the safe but never locked it.

The name of the casino was not identified by police in a news report. It is one of several located on Aurora Avenue North.

The theft took place that day between 10 p.m. and 11 p.m. The thief — who was wearing eyeglasses and a dark baseball cap — was seen in the casino repeatedly during the weeks surrounding the money grab.

How he knew the safe was unlocked at that time, it was probably just luck on his part," Abbott was quoted by the TV station. "It was a freak thing.

"He was going in to check on it anyway," the sergeant added. "And low and behold, it was actually unlocked."

The manager did not even know the money had been taken until he decided to lock the safe, police said.

"I'm sure he just thought, he was gonna leave for a minute and be right back. But it just took that split second for this guy to crawl in, take the money, and crawl back out and leave," Abbott explained.

Sheriff's Office Wants to Arrest Suspect
"We want to catch this guy bad," Abbott told the station. "He stole a large sum of money here and most likely he's looking for his next target to get some more money and figure out where else he can hit. So the hope is that somebody recognizes him, knows who this guy is, and can call in an anonymous tip so that we can go grab him and put him behind bars."

Police ask that those with information call 1-800-222-TIPS (8477).

Card Switches Claimed at Crazy Moose Casino
Elsewhere in Washington State, Pasco's Crazy Moose Casino lost over $38,000 to Frederick Nolan — a card player who allegedly improperly switched cards at least 38 times over several weeks — while playing high card flush.

The Crazy Moose incidents allegedly took place between Dec. 9, 2018 and Jan. 18, 2019. The total loss to the casino was approximately $38,335.

Last month, the Snohomish County Prosecutor's Office charged Nolan with first-degree theft and second-degree cheating.

Man Falls Through South Dakota Casino Ceiling
The Washington State crawling thief was not the only criminal finding unusual locations in which to wander around casinos last month. Sean Granlund, 33, reportedly evaded police in Rapid City, South Dakota's Rushmore Casino on Sept. 4, until he fell through a ceiling, much to the surprise of a nearby officer.

Initially, police were not even looking for him, according to KOTA News. Granlund had rushed to a lavatory in the venue when he spotted officers. He eventually made his way into the tight space above the casino's ceiling.

After falling through the tiles, he hung inches from both a slot machine and a dislodged surveillance camera, a photo taken by a patron and reposted by police showed. He was later charged with disorderly conduct. The case was referred to a local court.
No tags for this post.