Southeast Asia offering long-term prospects for Macau's Asia Pioneer Entertainment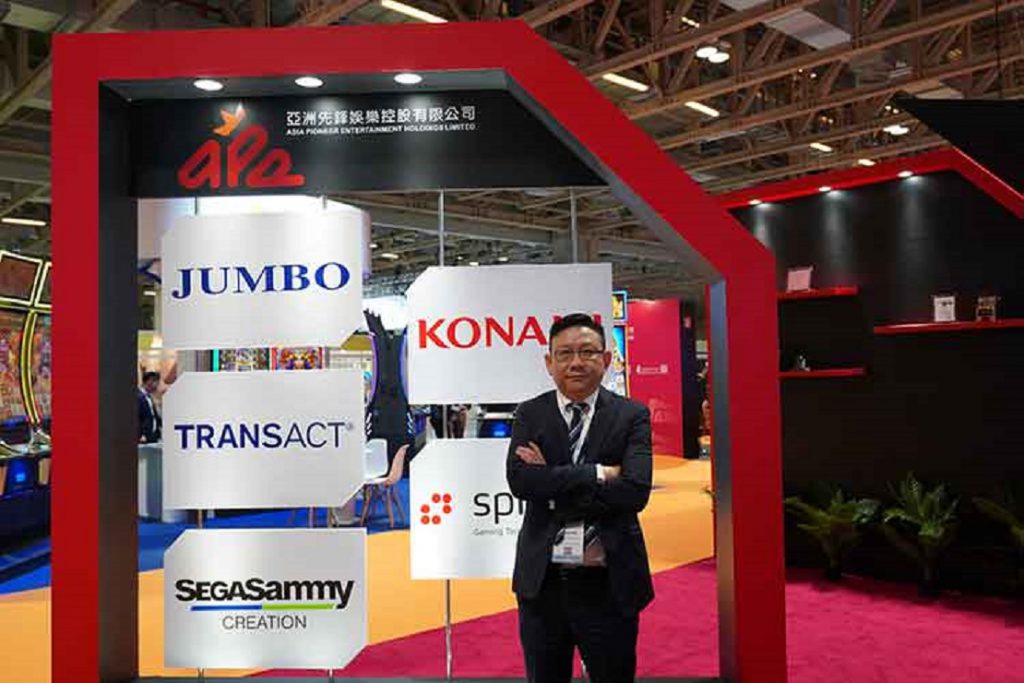 Macau-based distributor Asia Pioneer Entertainment (APE) is setting its eyes in Southeast Asia markets in order to diversify its sources of income and improve its stability, according to the company's CEO and Executive Director, Herman Ng, CEO.
"We made some progress on leasing programs with some casinos in the Philippines and Cambodia," Ng told Inside Asian Gamingat this week's MGS Entertainment Show at The Venetian Macao, claiming the company plans to also tap other jurisdictions such as Vietnam and even India.

APE is trying to overcome its dependence on just a single market after experiencing a widened loss during the first three quarters of 2019 due to a slow-down in some key projects in Macau and overseas.
In its recent 3Q19 results announcement, APE recorded a loss of HK$2.7 million – a 62.5% year-on-year increase from HK$1.6 million despite seeing revenue grow 31.4% to HK$53.5 million.
Nevertheless, Ng said that APE's strong track record in Macau has proved a major advantage in its Southeast Asian expansion initiatives.
"The regulation of the DICJ (Macau gaming regulator) is very tough so for the properties in Southeast Asia, when they see there's a machine on Macau's gaming floors they won't talk about the revenue, the will feel secure that this machine will be good."
APE showcased the products of Jumbo Technology Ltd, Konami Australia Pty Ltd, Spintec, TransAct Technologies and SEGA Sammy Creation during MGS Entertainment Show 2019.
No tags for this post.